Minneapolis, Minn. – AK Material Handling Systems has been awarded the prestigious MVP (Most Valuable Partner) Status for 2015 in a program from the industry's trade association, MHEDA (Material Handling Equipment Distributors Association). To be among the less than 5% of the association's membership earning the award, AK Material Handling Systems successfully demonstrated a commitment to business excellence, professionalism, and good stewardship.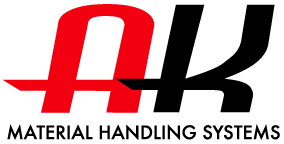 AK Customer Feedback
"First of all I want to say GREAT install crew.! It was nice to work with those guys. Great group of guys! Great job, professional and fast!" – Steve A. Bushel, Boy Farms, Owatonna, MN
"Our experiences with AK are always amazing. They know their business inside and out. We have some very aggressive needs in several areas of our business, in more than many locations around the country. They found the best materials and equipment for our needs. Gave us a great quotation, and installed the system without a hitch. AK is my preferred vendor of choice!" – Tim Ash, IBM
"MHEDA members represent the best of our industry; companies that take the initiative and make the investments to be not just good, but great at what they do" said 2015 MHEDA President Mark Milovich of Lift Atlanta, Inc. "Recognition as a MHEDA MVP further demonstrates the member's desire to shine above the brightest stars in all areas of running their business- both internally and externally. MHEDA MVPs are simply the 'Best of the Best'!"
AK Material Handling Systems
The Material Handling Equipment Distributors Association (MHEDA) is the only national trade association dedicated solely to improving the proficiency of the independent material handling distributor. MHEDA represents close 650 companies in the material handling equipment business. Located in suburban Chicago, the association provides services to companies seeking to improve their business through education, networking, benchmarking and best practices.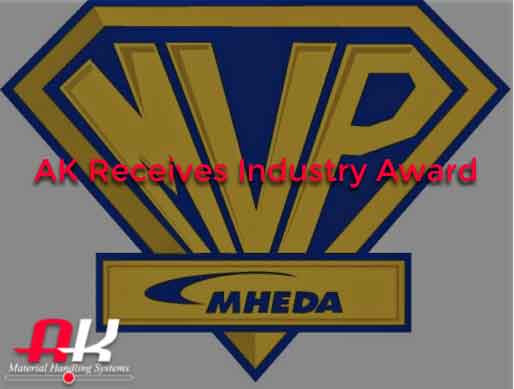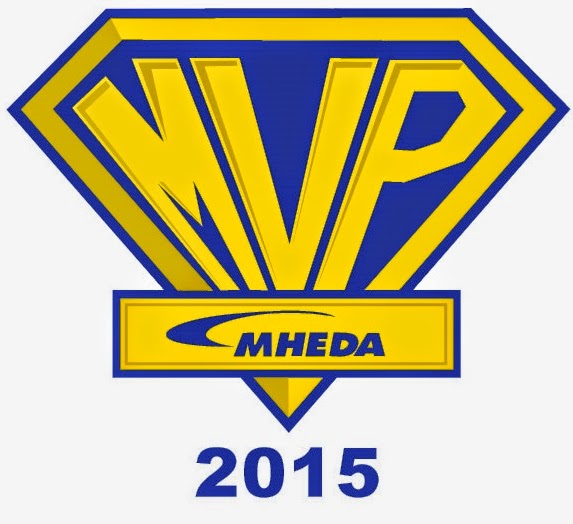 Let's Talk
Ready to get started? Or have questions about any of our products or services? Fill out the form and a representative will contact you promptly.