This weeks employee spotlight features 21 year AK veteran Brian Koski.
Brian is a Senior Rack Systems Specialist, specializing in warehouse design and pallet rack systems. Typically working with large corporations, Brian's work can be found across the United States and even across the world. Last year Brian even completed a project in Saudi Arabia.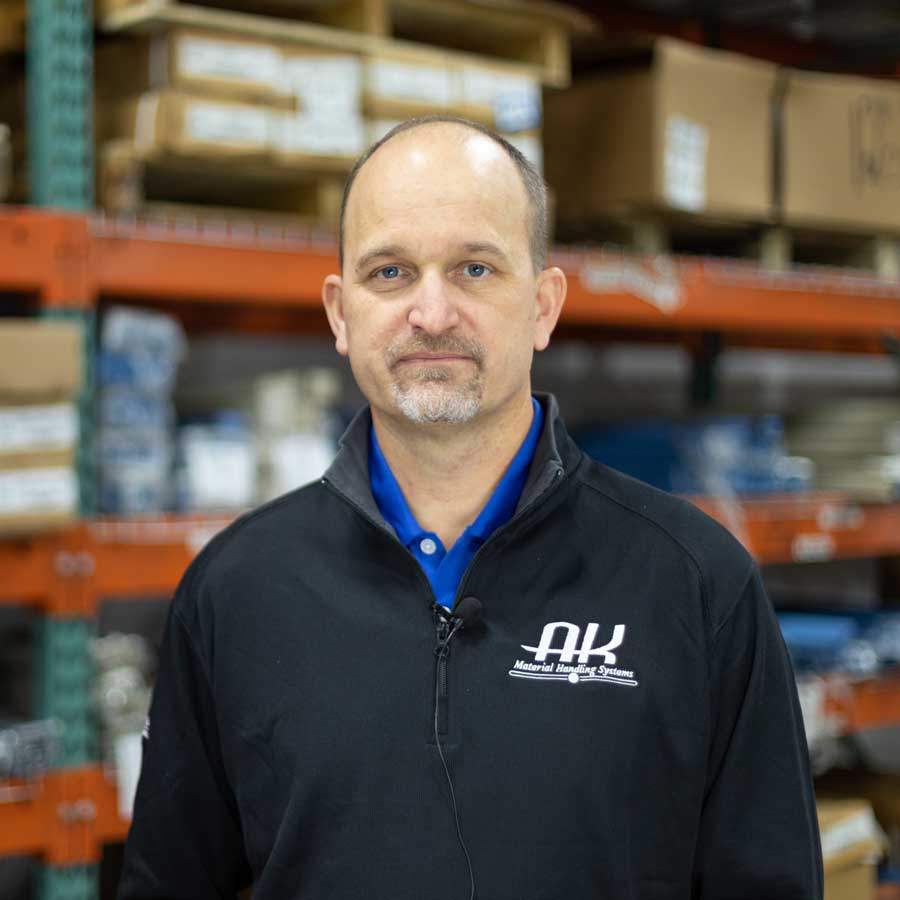 Q: What have you learned from working at AK?
Life is short – Work at a place where you are having fun
Q: What is playing in your car right now?
KFAN- Sports Radio
Q: What is your best achievement?
My trophy wife
Q: What is a hidden talent you have?
Cooking
Q: In 5 years you hope to…
Be a good guitar player
Q: What is the best advice you have been given?
Ask the right questions and then listen
Q: What would you do with $1,000,000?
Bank it
Q: If you could start your own business, what would it be?
Restaurant
Q: What is the best gift you have been given?
Lake Cabin
Q: If you could go back in time, what year would you travel to & what would you do?
Change a financial decision
Q: What is your favorite tradition you have?
Guys Fishing trip to Lake Vermillion
Q: What is your favorite AK memory?
Working with my Father in Law (Bill Koski)
Fun Fact: Brian is the AK Tennis Champ and also won the 2015 Halloween Costume Contest.
Let's Talk
Ready to get started? Or have questions about any of our products or services? Fill out the form and a representative will contact you promptly.