Agriculture warehouses take on different roles depending on the crops grown. You may be a farmer looking to store grain in which you may need moisture control to increase the longevity of your grain and seeds. In recent years, agricultural warehouses have grown to include urban agriculture and hydroponics. 
Let's get into all of the above and how AK Material Handling Systems can help you get the most out of your warehouse design. Call 800-722-5908 to talk about agriculture storage solutions for your agricultural warehouse.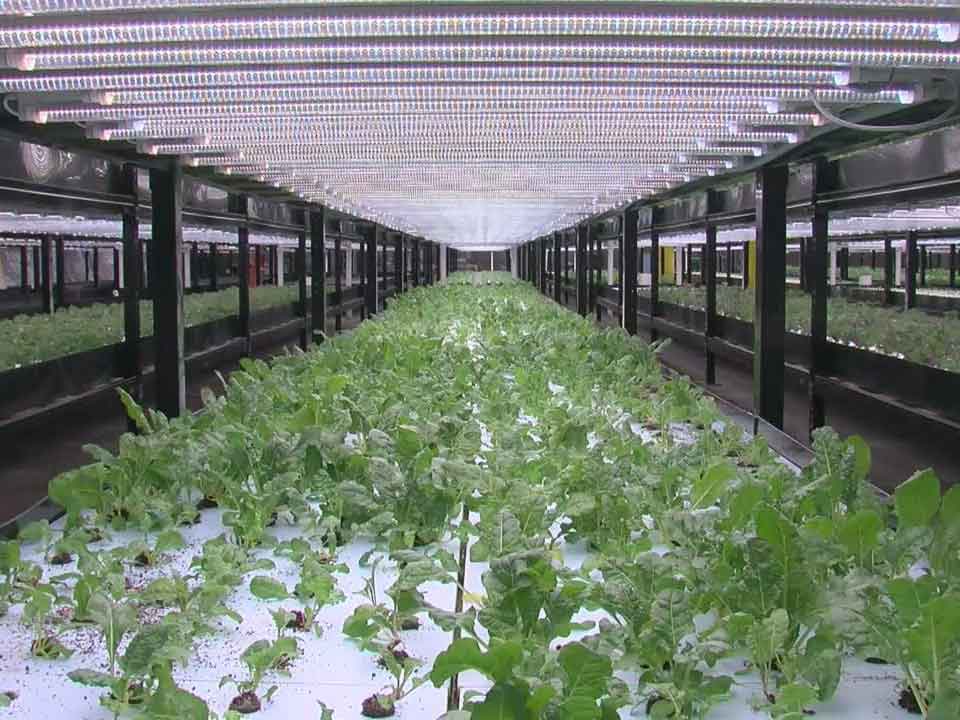 What is Urban Agriculture?
The definition of urban agriculture is quite literally city farming. In some cases, that means warehouse farming, like farming vegetables from raised beds inside a warehouse. It also includes hydroponic warehouse farms that may grow plants like lettuce, strawberries, tomatoes, cucumbers, and marijuana. 
AKMHS offers everything you need to set up an agriculture warehouse for your crop.
What are the Benefits of Warehouse Farming?
There are many benefits to warehouse farming. This economical, environmentally friendly way to produce food locally allows farming in unusual environments. Warehouse farming provides greater access to healthy foods in urban areas.  
One of the major appeals of warehouse farming is the small footprint per plant — urban farming warehouses take up much less space by growing plants vertically rather than horizontally. The controlled environment allows less waste of water and resources to grow plants.
What are the Benefits of Hydroponic Farming?
Hydroponic farming is a type of horticulture that grows produce without soil, using water-based, nutrient-rich water to support the roots of the plant. The benefits of hydroponics include the speed, efficiency, and output of produce compared to common farming.
In well-managed hydroponic systems, crops may be produced twice as fast, with 3-10 times the output. These facilities use water up to 90% more efficiently. 
Hydroponic farming is very profitable. An acre of hydroponic farmland will yield between $200,000 – $250,000 each year, compared to traditional farmland's $20,000 – $30,000 yearly output.
Products Requiring Warehouse and Hydroponic Farming
Warehouse and hydroponic farming most typically grow fruits and vegetables. Almost any crop can be grown hydroponically, but here are the most common:
Leafy greens

Tomatoes

Cucumbers

Strawberries

Blueberries

Watercress

Grapes

Peppers

Cannabis

Cantaloupe

Beans

Celery

Herbs

Flowers
Who Needs an Agriculture Warehouse?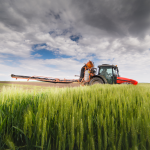 Traditional Farmers
Traditional farmers need agriculture warehouses for long-term storage of grains, seeds, crops, hay, supplies, farming vehicles, and other agricultural products. Traditional farm facilities are customizable to create the proper temperature, airflow, and storage environment for product preservation.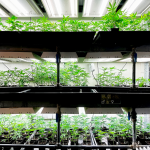 Cannabis Industry
The cannabis industry is increasing, with many states legalizing medicinal and recreational marijuana use. Hydroponic grow rooms are the most common solutions for cannabis, with easy monitoring, local production capabilities, and resource efficiency.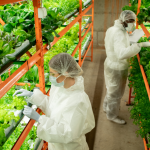 Local Produce Growers
Urban farmers require hydroponic or vertical farming solutions. These farmers may grow any of the products listed above and more. 
Cut Flower Industry
Hydroponic flower farms grow blooming flowers all year round. These can be cut and sold in retail or bulk for weddings, funerals, and other special events. 
Building Big or Small Warehouse Farms
Like all storage facilities, warehouse farms and agricultural warehouses require intensive warehouse layout design. Building materials, storage systems, and facility layout play a pivotal role in the daily functioning of these facilities. 
To build a large or small warehouse farm, consider the application. The product stored or grown in the facility should dictate the decisions about layout, lighting, pallet rack systems, storage height, and more.
Agricultural Warehouse Cost
Agricultural warehouse cost and hydroponic warehouse cost are typically measured in square footage. Many factors affect the initial setup cost, such as building materials, storage systems, and installation fees, but the ongoing price is determined by square footage. 
Hydroponic warehouses operate within a smaller footprint than most agricultural warehouses because of specialized vertical farming systems. Less square footage means lower costs.
A typical warehouse cost ranges from $7 to $40 per square foot – the average price is $15 per square foot. Smaller warehouses will cost less, but specialized hydroponic growing systems and other factors influence the overall cost. Contact AK for a custom quote. 
Drive-In Pallet Racking
Drive-in pallet racking is a perfect solution for storing pallets of large quantities of the same product. Specifically seasonal or long-term items such as potatoes, beans, cucumbers, or seeds that don't need to be accessed regularly.
Pallet Flow Racking
Pallet flow racking is a first-in, first-out (FIFO) pallet rack system. This is a great way to store agricultural products because it assures that products are distributed in an efficient manner to maximize freshness to consumers.
Why Choose AK?
AK is an experienced warehouse design company offering turnkey storage services from layout design to warehouse farming systems, installation, and more. We can help you plan and establish your warehouse farm or agricultural warehouse quickly and efficiently. 
To discuss warehouse farm solutions, call us at 800-722-5908.
Let's Talk
Ready to get started?
Or have questions about any of our products or services?
Fill out the form and a representative will contact you promptly.