We provide you with many options when it comes to warehouse relocation services. If your existing pallet rack system works with your new warehouse layout design and facility we can work with you to tear it down and reassemble it in your new building. Oftentimes, this is more cost-effective for you and doesn't disrupt your business too much during the transition phase.
You may prefer to have us set up new racking in the new facility prior to relocating. This way we can move all your product over in one seamless move. We then come back and tear down your old racking. Here at AK, we give you the option to sell used pallet racking to us. Our rack buyback program makes relocating easy. Options are the key to successful warehouse relocation.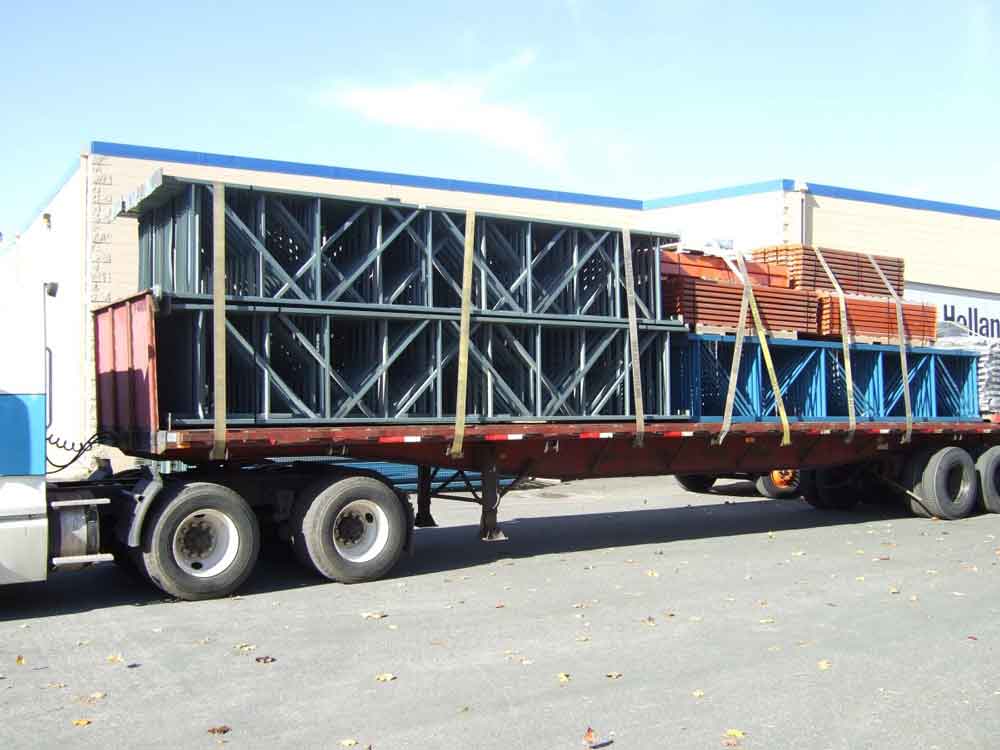 Warehouse Relocation Services Planning
Start Early

Starting your warehouse relocation plan early is perhaps the most important thing you can do to ensure a seamless transition. We recommend starting 12-to-18 months in advance, depending on the size and scope of your project.

Identify Your Goals and Parameters

There are a variety of factors that could require you to need relocation services. A need for more floor space, lease expiration, increased pallet counts, downsizing, and upsizing are the most common factors we see. This part of the process is essentially the Who, What, When, Where, Why, and How of the project. Identifying these aspects, and your company's goals are essential.

Calculating Warehouse Space Needs

You know you need to relocate your warehouse, and now you need to know how much space you need. That's a loaded question, however, because there are several extenuating circumstances that can affect that. For example, different clear heights and vertical space, types of forklifts, increased or decreased SKU and pallet count, and downsizing can all factor in. The Warehouse Relocation experts at AK, our design group, can take this stressful responsibility off your plate and tell you exactly what you need.

Scheduling

With relocation comes the thread of downtime in operations. This comes back to proper planning. Given enough time, we can schedule your warehouse move to ensure you lose as little time as possible.

Permitting

One of the most common questions that we hear is: "Does my pallet rack require a permit?" The answer to that depends on the city, county, and state, regulations, and warehouse safety standards. More often than not, special permitting and regulations must be followed. We have extensive experience working with local municipalities on permitting and can help guide you through this process. Most cities do require permitting. Contact the building inspection office in your city for more information.

Rack Trade-In

While we do not trade used pallet racking for new, our rack buyback program lets you sell your used pallet rack to us. In fact, this is the smoothest way to make a warehouse storage area move. If you are looking to replace your old racking with new material, we will move you into your new space with new racking first, and follow up by tearing down your used rack, bundling and banding it, and transporting it to our warehouse.
Let's Talk
Ready to get started?
Or have questions about any of our products or services?
Fill out the form and a representative will contact you promptly.