What is Cold Storage?
Cold storage rooms are designed to keep things cool so they don't perish or get ruined. However, it isn't necessarily this simple.
Refrigerated warehouses, may contain multiple storage rooms all at different temperatures or, one large space with various temperatures throughout the room. For example, frozen chicken needs to be stored at a cooler temperature than corn or watermelon. Therefore, a cold storage warehouse would either need two separate rooms, or two different areas of the same room at different temperatures.
Call 800-722-5908 if you need a cold storage solution.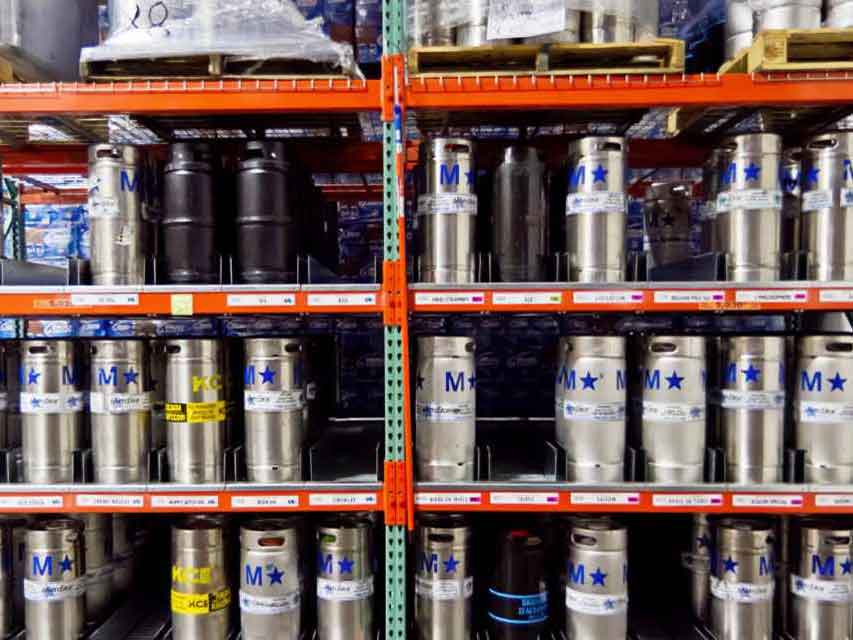 What are the Benefits of Cold Storage?
One of the main industries that use cold storage warehousing is the food and beverage industry. Food spoils if it is not kept at the proper temperature. One of the benefits and main reasons companies use refrigerated storage is to preserve perishable foods longer. Cold rooms also help prevent things like food poisoning when the product gets to the consumer. In general, cold storage permits food storage for extended periods of time.
Products Requiring Cold Storage
There are some obvious products that need cold storage in coolers and freezers. Ice cream, frozen meats, and perishables need cold storage (freezer) warehousing. Dairy and fresh meats and seafood require cooler storage. There are some not-so-obvious products that require temperature-controlled storage. Some of the products are:
Pharmaceuticals/Vaccines
A lot of vaccines require subzero storage to be maintained.

Flowers and Plants
Once cut from the root, flowers and plants have a longer life if placed in cold storage. It prevents them from wilting and keeps them looking fresh.

Cosmetics
Lower temperatures lengthen the life of makeup and can prevent germs from forming.

Candles
Temperature controlling the environment where candles are being stored is important not only in maintaining their original form, but also in retaining their color and scent.

Seeds
Seeds can be frozen for long-term storage and once thawed can be planted.
All of these products whether they need cooler, freezer, or temperature-controlled environments can be stored in a variety of pallet rack systems.
Cold Storage Facilities Offer a Variety of Customer Focused Services

Blast Freezing Offers Unique Benefits
Reducing waste by ensuring a safe temperature controlled environment

Food spoilage is kept to a minimum by controlling the spread of bacteria

Freezing large volumes of product very quickly saving time and money

Maintains a high level of freshness that is so important to customers

Whether its fresh fruit and vegetables, baked goods or deli meals

Blast freezing offers unique readiness capabilities allowing a freshness in the deliveries of meals for schools, businesses, cafeterias, hospitals
Cold Storage Freezer and Cooler Services
Custom palletizing services – full pallets, 1/2 pallets, mixed pallets

Custom order picking and delivery services

Custom packaging services

Variety of specific temperature rooms from -20 F to 50 F with

Humidity controlled environments

Custom designed racking systems offering galvanized racking for

Cooler temperatures to eliminate rust and contamination

Produce is stored at different levels of cooler temperatures from 32-36 F to 50 F with a variety of relative humidity

3PL services for storage and custom designed delivery services

Catering and deli services to meet the demands of the retail industry

USDA compliance and rigid documentation services
Manufacturing Services
Clean room USDA regulatory compliance

State of the art manufacturing equipment

Food processing services

Certified & inspected production services

Innovative food expertise technology

Fully temperature controlled service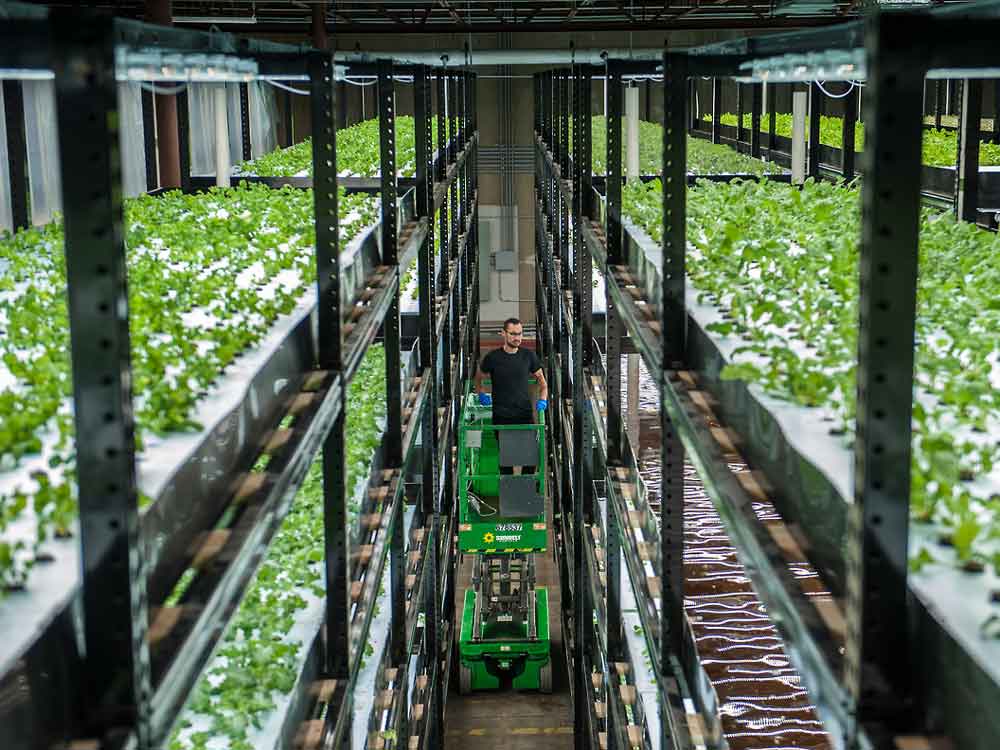 Who Needs Cold Storage?
Many different types of companies require cold storage and these companies each have different requirements.
For example, frozen foods require lower temperatures compared to meats and seafood, fresh produce, or even medical or industrial supplies.
Some manufacturers will have on-site cold storage, but more commonly their products would be shipped to a third-party logistics provider, who will store and/or ship goods on behalf of a manufacturer. These third-party providers will most likely have warehouses with different temperatures for the varying products for different producers.
The providers will also store these products in different ways. They may bulk store, or place these products in different industrial pallet rack systems like selective, drive-in, push-back racking, or a pallet flow system.
Usually in these facilities, a variety of pallet rack systems will be used.
Big or Small Cold Storage Space
Realistically, it is easier to cool a smaller space. So, when designing your warehouse, you may want to consider how you can condense your refrigerated products into a smaller space. Reducing your cold room size will save you lots of money in the process of designing your refrigerated warehouse space. Imagine deeper and taller pallet racking.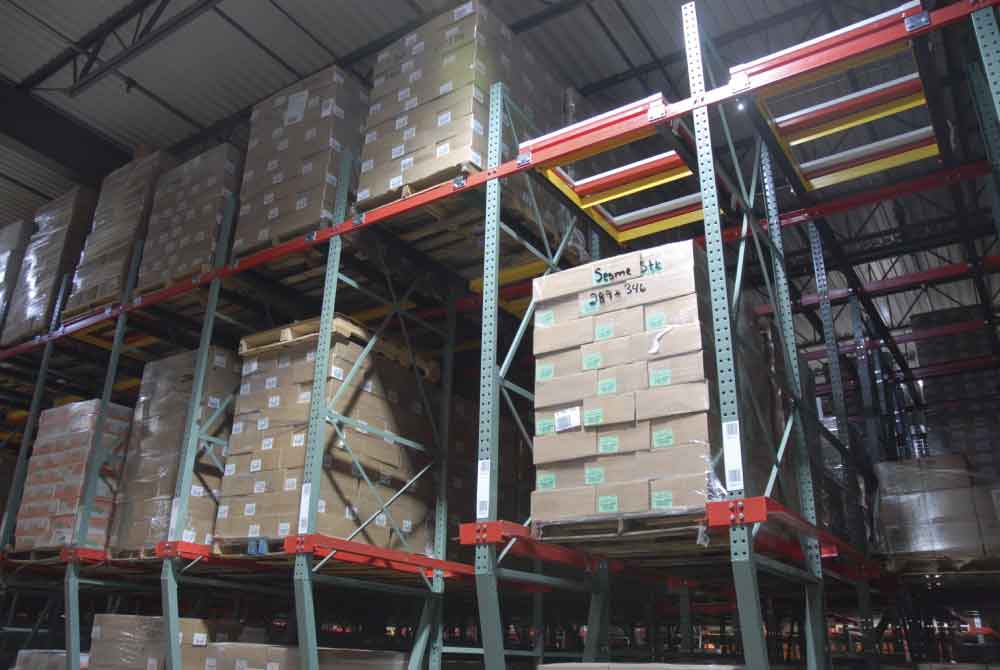 Applications for Cold Storage
Cold Storage Racks are used in various applications such as refrigerated storage, chillers, cold rooms, pharmaceutical-grade cold storage, cold plants, specialty herbs, etc. Unlike your standard storage racks, cold storage racking systems are designed to go into environments with low temperatures and are subject to moisture and high corrosion. It's essential to assess your conditions to create your rack systems to sustain these conditions as they can be pretty complex. Freezer and cooler storage rack must withstand heavy use and abuse from the forklifts in warehouse material handling. So it's crucial to design a robust system that can outlast the abuse and keep costs from repairs and downtime to a minimum.
Cold Storage Cost
When designing your cold storage warehouse, make sure to consider your budget. expect to pay three times more than regular warehouse spaces. So, cost is another reason to try and make your cold storage space as small as you can.
What Application is Right for Me?
If you are considering expanding, designing, increasing efficiency in your industrial warehouse to store food items, meat, dairy products, etc., and you are unsure what is right for you, let us know. We can help you get the correct application and save you space and time.
Quality Engineered Cold Storage Pallet Racking System Solutions
AK has a history of providing quality engineered pallet racking system solutions for our cold storage customers whether it requires selective, 2 deep, drive-in, push-back or pallet flow. AK is known in the Material Handling Industry as a trusted partner in providing the right product for the right solution for our cold storage customer's storage needs.
Best Cold Storage Layout Solutions
AK assists our customers in finding the best refrigerated warehouse layout solutions for their specific storage requirements. Our experienced design group knows  CAD layout design like the back of their hands. We help our customers maximize their pallet storage and pick locations for their freezer or cooler product requirements.
Cold Storage Pallet Rack Design
Our history and knowledge of pallet rack design is a great advantage to help our customers choose which type of racking will work best in their cold storage facility that improves efficiency and maximizes their storage capacity. Our trusted relationships with our manufacturing partners allow them to design the racking features to give our cold storage customers a long-lasting product that provides maximum abuse resistance so they will call us the next time they are looking at another addition or a new facility.
Superior Products to use for Cold Storage Warehousing
Cornerstone Base – RBI
Look at the impact on the column and look at how the minor damage is done to the truss. All thanks to our cornerstone base. Imagine the impact it took to bend the column and heavy-duty bottom channel horizontal like that. The base plate, cornerstone base, and anchor are still intact.
Imagine if that was someone else's structural rack without the cornerstone base or worse yet, roll formed rack.
The cornerstone base features

Impact resistance front & sides

Keeps column from twisting

3/4" x 4 3/4" anchor bolt

Heavy-duty bottom horizontal

Does not impede in aisle
Let's Talk
Ready to get started?
Or have questions about any of our products or services?
Fill out the form and a representative will contact you promptly.