Handling warehouse storage projects of all types and sizes means we have pallet rack that can stand up to even the heaviest storage loads. When ultra heavy-duty capacity is needed, it's time to bring in structural pallet rack. While roll formed racking is more common than structural, structural pallet rack is unrivaled in terms of capacity and durability. Because of this, structural pallet rack lends itself well to applications in which racking must support heavy loads or is subjected to regular abuse that would not as easily be withstood by roll formed pallet rack. The difference between the two types of rack lies in how they're manufactured.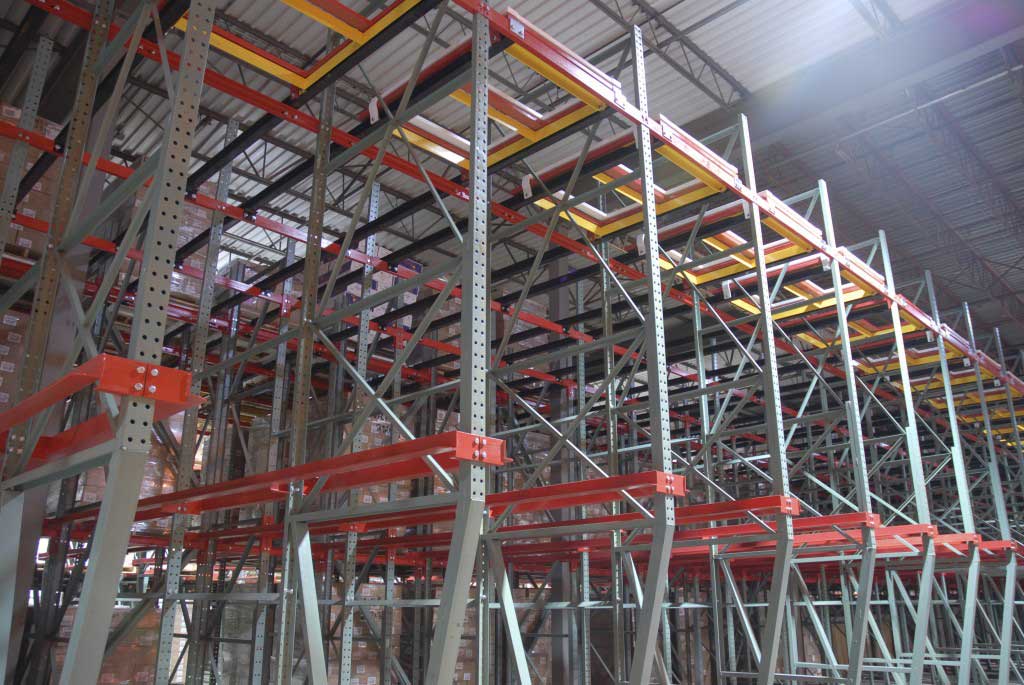 Advantages of Structural Pallet Racks
High weight capacity

Increased durability

Strong and secure bolted beam-to-frame connection

Available in a variety of sizes, colors and capacities

Often less expensive over the long run due to damage resistance
Though structural pallet rack is not ideal for every storage application, it is an excellent solution for those in which only the strongest available racking will work. Structural steel's design makes it extremely strong and reliable, and it is able to thrive in the harshest warehouse environments. Structural pallet rack can be used in both selective and custom engineered rack systems, such as pushback, drive-in, pallet flow and carton flow racking. If you're in need of a rack system that can store heavy loads in a demanding warehouse environment, contact us to learn more about how we can make structural pallet rack work for you.
Let's Talk
Ready to get started?
Or have questions about any of our products or services?
Fill out the form and a representative will contact you promptly.