What Is a Distribution Center?
A distribution center is a warehouse that stores and handles finished products before they are sent to customers. These specialized warehouses streamline picking and packing and strategically ship goods to another location or final destination. 
Distribution centers specialize in speedy order fulfillment and shipping, which is why the term fulfillment center is sometimes used interchangeably. Their main goal is to get the product to the customer or business promptly and efficiently.
Difference Between Storage Warehouses And Distribution Centers
Many ask, "are warehouses and distribution centers the same?". The answer is no. Distribution centers are customer-centric facilities, all about customer satisfaction and order fulfillment. Warehouses serve businesses' long-term storage needs and rarely work with external customers.
Distribution centers typically serve as the bridge between businesses and customers. Depending on the application, they may also ship B2B.
What Are The Benefits Of Distribution Centers
Distribution centers save e-commerce companies money by renting out warehouse space and shipping their products. 
Distribution centers have grown and adapted by packaging and handling other businesses' products, obtaining new shipping processes for faster order processing. Distribution centers are the best at fast shipping and often have automated systems to speed up the process. 
Here are some of the many benefits of shipping through a distribution center:
Complete inventory management and storage

Efficient high-volume order fulfillment

All in one picking and packing

Automation opportunities

Allows you to store inventory closer to your target audience
Products/Industries Requiring a Distribution Center

So, who needs a distribution center? 
If a company can't store, package, and ship goods well, it might be a good fit for a distribution center. E-commerce companies regularly utilize distribution centers to store and ship their online inventory.  
Small businesses that need help with shipping and fulfillment can go through a distribution center.
Large businesses may have multiple distribution centers strategically located to reach their customers better. These are some of the applications for distribution centers, but any company can benefit from this type of warehouse.
Other industries regularly requiring distribution centers include food and beverage, parts, raw material, or finished goods. Smooth warehouse flow is critical for maximum output and minimum starts and stops. See our recent distribution center design highlight for a food and beverage company above. 
Building Big or Small Distribution Centers
Both large and small distribution center designs will contain at least these three parts: a receiving dock, storage area, and shipping dock. No matter what size a fulfillment center is, they all require these three main areas.
Docks often require specific gates, guardrails, ramps, etc., integrated into the warehouse design. AK can help create a custom distribution center design layouts for unique applications and storage needs. 
Warehouse automation is a game-changer for distribution centers. Since speed and efficiency are at the core of distribution, automation can help improve these processes and get products to customers more quickly. We offer robotics and automated systems to optimize your fulfillment processes. 
Other customizations specific to the application include the type of storage system, amount of storage space, temperature-controlled areas, automation, and more. No matter your needs, we have a solution.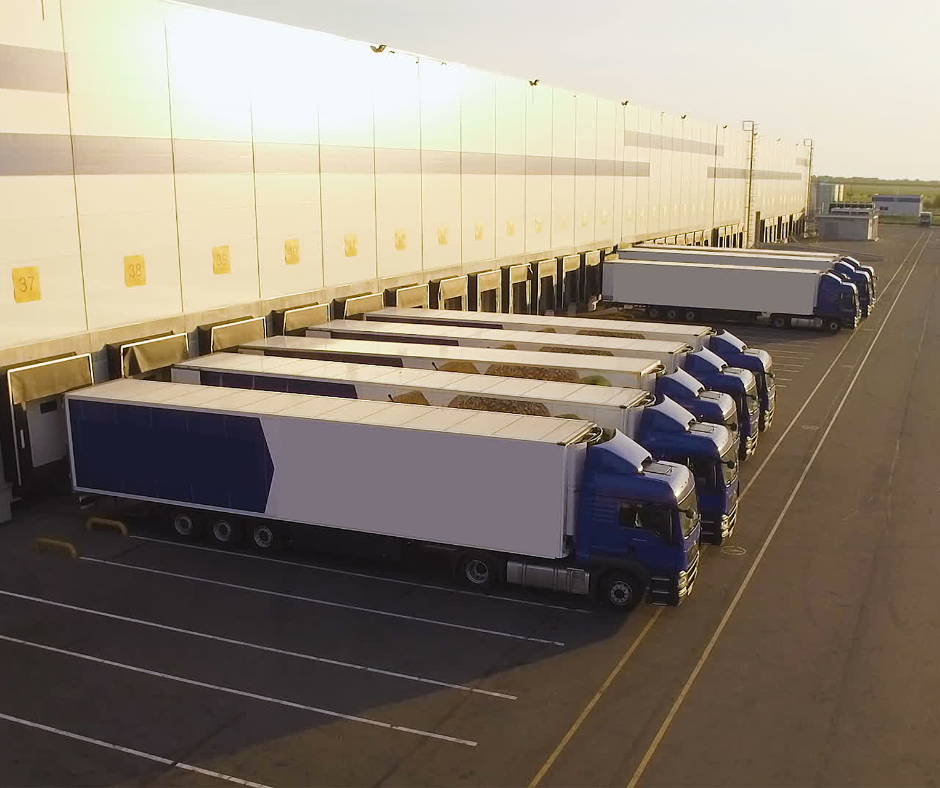 Distribution Centers Cost
Outsourcing fulfillment to a 3PL facility can save businesses on logistics fees like labor, storage, and facility maintenance. No matter what, fulfillment costs are a necessary expense that companies must consider.
Here are some of the costs associated with fulfillment and logistics:
Setup costs

Intake costs

Storage costs

Pick and pack fees

Shipping fees

Assembly fees

Return fees

Account management fees
Costs will vary depending on the size of the company. However, compared to the costs associated with running a storage facility, it is typically much cheaper. For this reason, many small and growing businesses outsource fulfillment to avoid unnecessary storage costs effectively.
There is no way to offer an exact cost estimate without details of the application and storage need. However, AK can build a custom quote with some application information from you.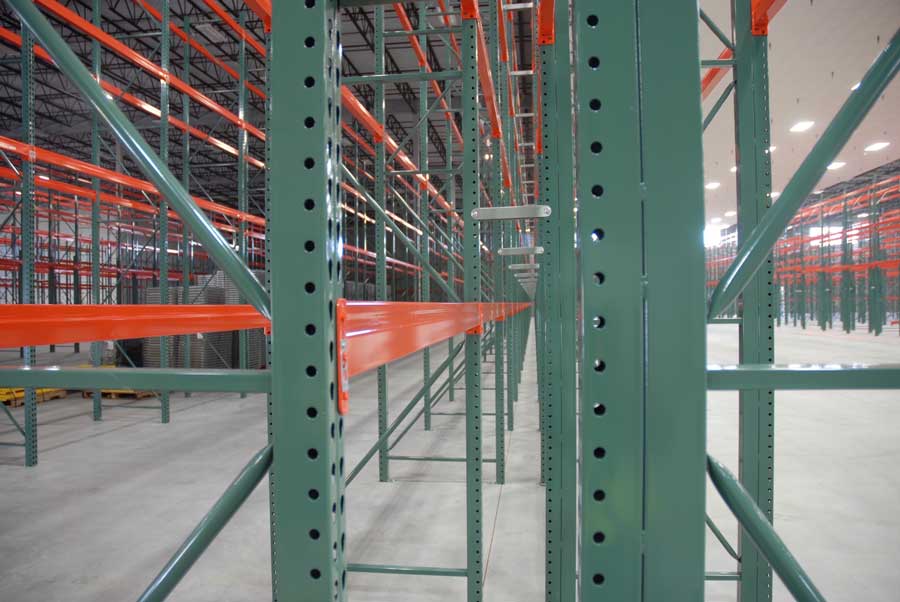 Why Choose AK to Build a Distribution Center?
AK is a specialized warehouse design and storage system provider with expertise in various industries and warehouse types. If you want to build or design a distribution center and need storage or automated systems, contact AK. Call us at 800-722-5908 for custom distribution center design consulting. 
Our warehouse design Team can help guide you to suitable systems and solutions for your application.
Small businesses can use distribution centers for shipping and fulfillment needs, rather than buying an entire warehouse facility.
Small businesses that want to save on shipping and fulfillment costs may choose to use a distribution center.
Let's Talk
Ready to get started?
Or have questions about any of our products or services?
Fill out the form and a representative will contact you promptly.