Always leave moving pallet racks to the professionals. Facilitating the sale, tear down, loading, and transportation of such heavy steel racking isn't a quick and easy process. Attempting to do this alone could result in lost business, damaged racking, or personal injury. 
Keep reading to learn how AK can help move your pallet racking and when you may need to do so. 
When You May Need to Move Pallet Racking
New Building With Pallet Racking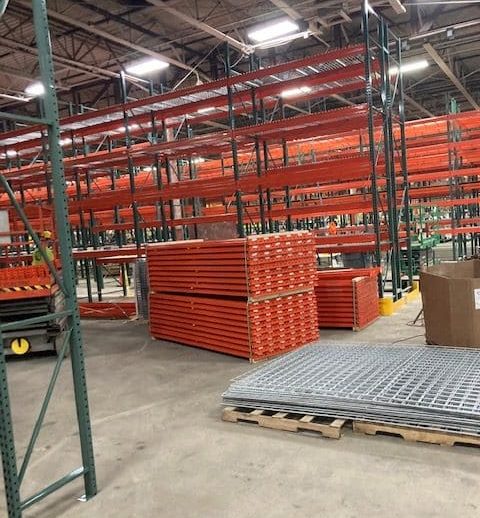 So you bought a building with used pallet racks, now what? If the previous warehouse owner left their old racking behind, there are two prominent options. In such scenarios, new warehouse owners will either repurpose the racking for their own storage needs or sell the racking and move it out of the warehouse.
Keep the Current Pallet Racking
Since moving pallet racking is challenging, many people choose to keep the existing racking if possible. If the existing racking is functional and practical for your storage purposes, you can leave it there or move it to another part of the warehouse. In this case, it would be an in-house move, discussed further below.
If you need to add to the system to suffice for all your products, identify the rack manufacturer and style to purchase the same or compatible racking. For help identifying your pallet racking, visit our pallet rack identifier.
How to Dispose of Old Pallet Racking
The second option is to dispose of the old racking.
If the existing racking is unsuitable for your storage application, you will need to contact a professional to remove the pallet racks from your warehouse facility. Moving pallet racks is not simple, so professional movers are essential. We at AK have the moving expertise to assist you in this process.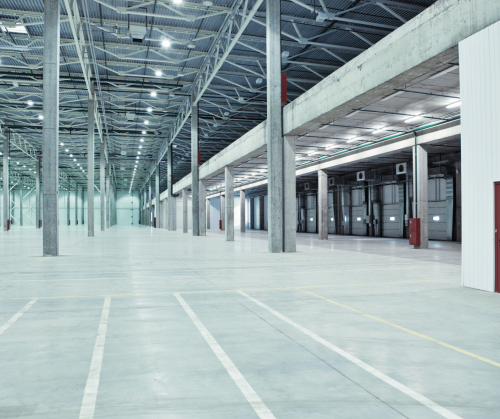 Warehouse Relocation
If your company moves from one warehouse to another, you may also need to move your pallet racking. Warehouse relocation often interferes with or completely shuts down business operations during the entirety of the move. 
There is no warehouse relocation checklist that fits every warehouse relocation. That's why at AK, we specialize in seamless, systematic warehouse moves so your business can remain fully operational. To achieve this goal, we like to perform warehouse moves in phases. This way, we can take parts of the racking and inventory simultaneously to avoid disorganized, un-racked products. 
If you need help moving a warehouse or your pallet racking, we can help with the rack teardown, move, and installation and even sell you new racking for inventory growth. We can even support you and advise on building codes, additional storage equipment you may need, and more.
In-House Rack Move
Sometimes, you need to rearrange your current space. If you recently bought a new system and need to make room in your warehouse, we can help you move racking from one part of the warehouse to another.
An in-house pallet rack move may also require phases, but we will work with you to develop the best action plan. We can assist you in the pallet rack dismantling, move, and reinstallation of your racking elsewhere.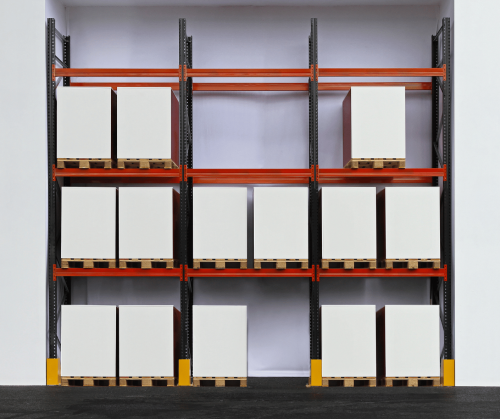 AK's Pallet Rack Move Process and Transition Plan:
AK Material Handling Systems offers a much more complete pallet rack move process than other companies. Because we are a pallet rack distributor and warehouse design company, we have the tools and expertise to tear down, transport, and buy your old pallet racking. 
While other companies may tear down and transport racking, leaving the logistics to you, AK can take care of everything all at once.
Here's how a typical pallet rack move goes with AK:
Initial pallet rack inspection

We buy the racking from you (if resellable)

Tear down is scheduled with one of our installers

Racking is dismantled and moved to another part of the warehouse or bundled

Racking is loaded and transported to our AK warehouse facility

We can supply and design a new or used storage system
We Move Pallet Rack On Your Timeline!
AK is an all-in-one warehouse racking company. Not only do we offer moving and buyback, but we also offer design and pallet racking. We want to work with you on your project and on your timeline to keep your warehouse running smoothly! 
We have witnessed and worked within many different project timelines. Moving pallet racks is not a simple task – especially in a fully functioning business environment.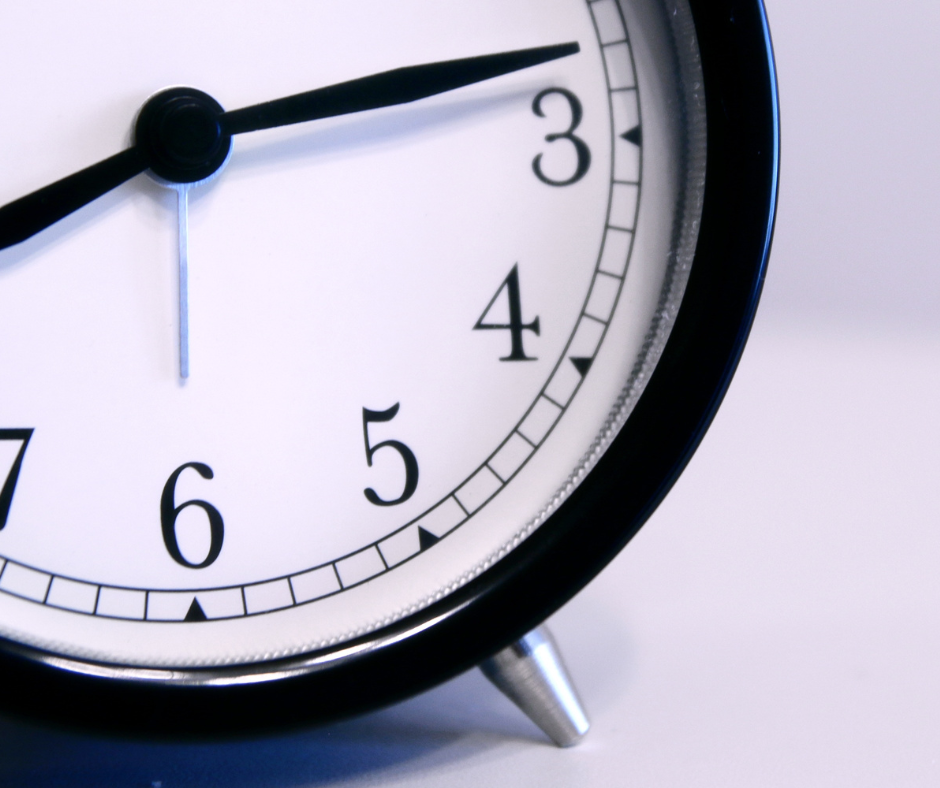 We have multiple methods to do this if you want your business to remain open during the move process. The easiest way to keep your warehouse functional is to perform the pallet rack move in stages and have a clear warehouse layout plan.
Need to be in your new warehouse before the move is complete? We can work with that! We can discuss the best timeline for your project to make it the best possible experience with minimal interference.
We Buy Used Pallet Racks
Selling used pallet racks to AK simplifies the move process. Our rack buyback program makes things easy on you. We will buy the racks, take them down, and remove them from the site in a single project. 
Contact us to sell your used racking and tell us a bit about your rack system. We can then schedule a rack inspection and set a teardown date. 
Contact Us
Let AK help you with your warehouse transition plan. This critical step for your company to have a successful warehouse move. An efficient, operational warehouse makes all the difference in running a company. Don't let a rack move get in the way of your profits and success. Call 800-722-5908 to start your rack move on your timeline today!