Warehouse Layout Design
Before setting up a new warehouse, you'll need a warehouse layout design to map out your specific space and storage needs. This critical first step in the planning process requires an experienced warehouse design specialist who knows the ins and outs of how to design a warehouse. Warehouse design involves warehouse equipment, logistics, rack capacity, code requirements, and more which can become complicated. 
Without the help of a professional, a warehouse's productivity and efficiency suffer, which can ultimately result in monetary loss for the company or, worse yet, safety hazards. We would never suggest going about this process independently of a design expert. 
Warehouse space planning and layout design start with site visits, evaluation of space and storage, warehouse safety standards/code considerations, etc. The process ends with a detailed CAD drawing floor plan and a straightforward execution plan within your budget.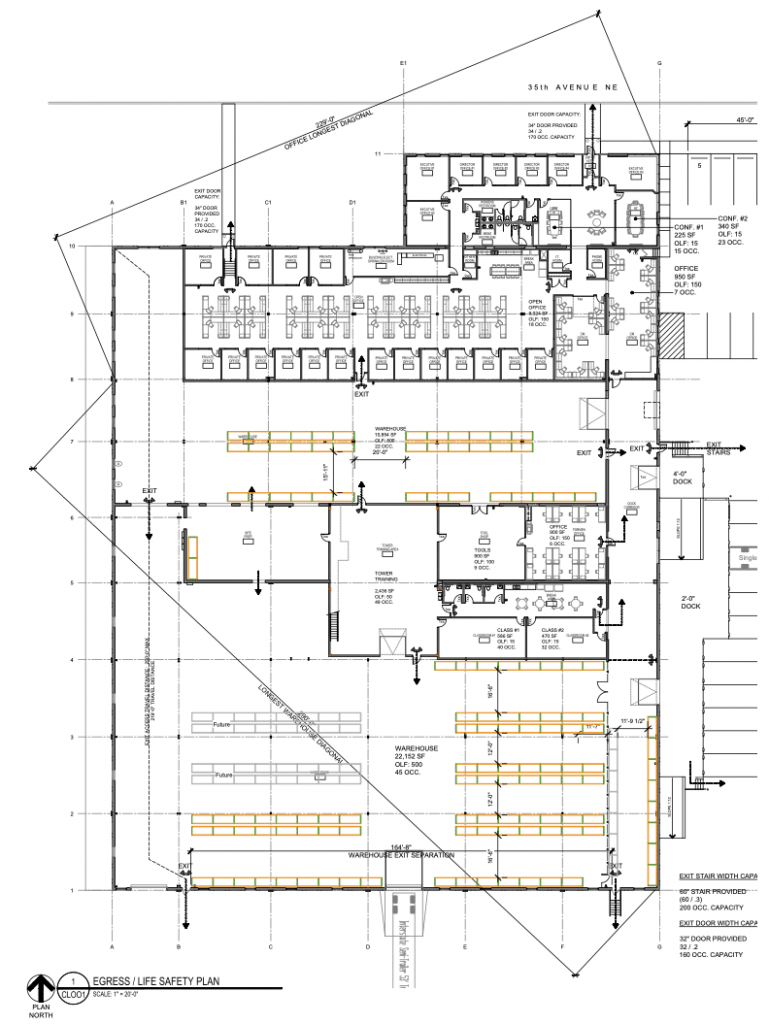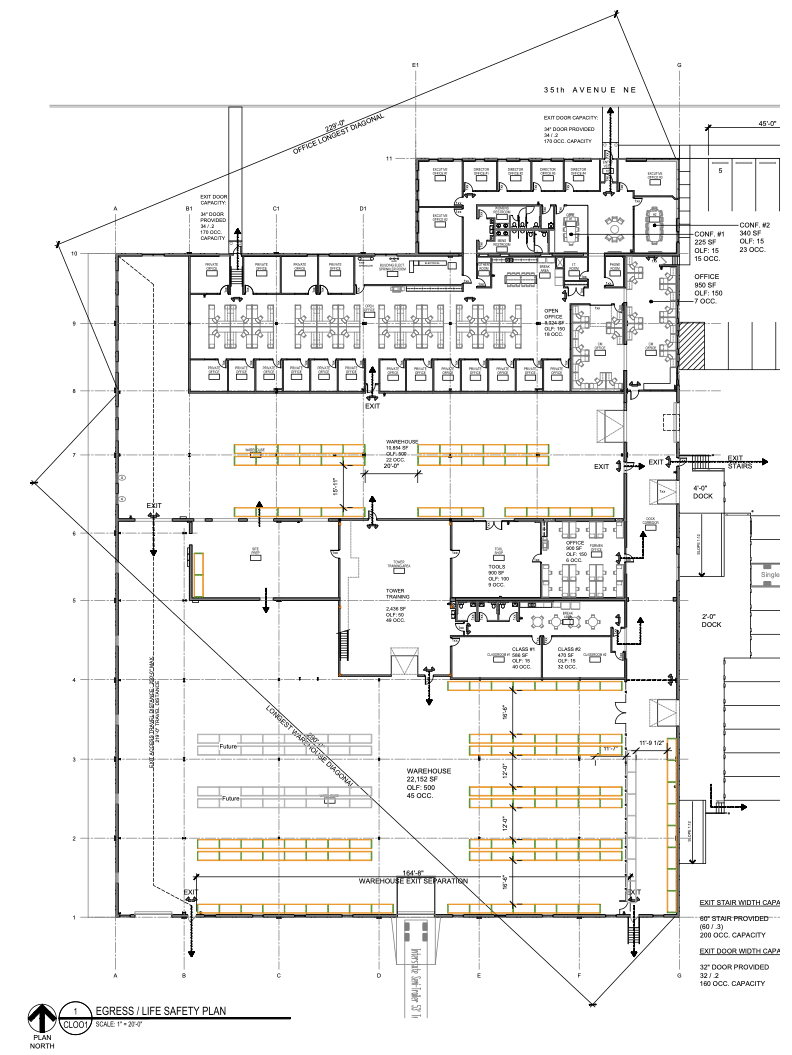 Three Factors to Consider When Setting Up a Warehouse
Starting from scratch with your warehouse setup can feel intimidating – especially when there are so many factors and safety specifications to consider. It doesn't have to feel so overwhelming, though. We boiled it down to three factors you need to determine before contacting a warehouse design expert to help on how to design a warehouse that fits your needs:
Warehouse Layout
When developing an initial warehouse floor plan, you need to know these basic things about your warehouse space:
What are the room dimensions? 

Warehouse location – is the area seismic or not seismic?

Are there building codes or safety regulations in your area?

Where are the entrances/exits, windows, and receiving areas?

Warehouse operation flow

Where are the major electrical components in the space?

Will the lighting be adjusted to the new layout?
Study your new storage space thoroughly and take down as many details as possible to convey to your design expert, supposing they ask.
Warehouse Budget Planning
Before consulting a warehouse layout design specialist, you'll need to do some warehouse budget planning. 
What is your budget for setting up a warehouse? 

Is it a rigid or somewhat tentative budget? 
You must share your exact goals and projected budget with your design specialist so they can setup a warehouse according to your available means. Design specialists are good at cutting immediate and long-term costs while maintaining overall integrity.
Cost of Setting Up a Warehouse
It's impossible to predict an exact cost for a warehouse setup without a professional layout design and quote. However, if it helps to break it down into specific expenses, here are the main things you can expect to budget for when setting up a new warehouse:
An actual storage system

Hardware

Lighting

Fire suppression

Safety and other accessories

Forklifts

Freight costs

Installation and labor fees
Your design specialist will help you choose a storage system that best meets your needs. They can then quote you for the total cost, working with you and your budget.
Warehouse Purpose
The final factor you'll need to tell your design specialist is the overall purpose of your warehouse. Here are the main things to know about your company and warehouse operations:
What is the purpose of your warehouse? 

What are your warehouse processes?

What type of products does your company store?

How many products will reside here at once?

How heavy are the products you will be keeping here? 

What is your

industry

? 

What does loading and unloading, inventory management, and order fulfillment look like?
In addition to these basics, you'll want to consider workflow, picking area size, and whether you'll need forklifts, modular offices, mezzanines, or other industrial/automated systems. Your design expert can make suggestions, but the more information you have about your warehouse's purpose and storage needs, to begin with, the better. 
Warehouse Space-Saving Solutions
Pallet racking can exponentially increase your warehouse space. It is an incredibly efficient storage system because it utilizes the vertical room in your warehouse instead of the limited horizontal floor space. Most warehouses have a wealth of unused vertical potential to tap into with proper racking. 
When it comes to your storage area, efficiency is key. Today, there are all sorts of industrial and automated systems to help companies economize on their warehouse space. Systems like pallet flow, push-back rack, VRC lifts, and more can optimize workflow in different storage scenarios and industries. 
Once you've compiled your answers to the factors above (Warehouse layout, budget, and purpose), you'll be ready to find a design expert. We can help! We have a fantastic design group with years of warehouse layout and design experience. Call us at 800-722-5908 to be paired with a design expert or get a quote today!
Let's Talk
Ready to get started?
Or have questions about any of our products or services?
Fill out the form and a representative will contact you promptly.