Heavy-Duty Steel Shelving
At AK Material Handling Systems, we realize not every storage application happens on a large scale. Sometimes it's not a customized pallet rack system but rather a few units of sturdy steel shelving that are needed. That's why we're a stocking distributor of industrial steel shelving. Whether you need of a single unit of shelving on which to store your tools or a 100′ run of heavy-duty steel shelving and industrial shelves, AK can deliver.
Only need one type of component for your shelving? You're in luck; our heavy-duty shelving is available as individual components rather than whole units, meaning you can custom tailor your order to buy only what you need. It's part of our commitment to helping you find the best storage solution for your unique requirements. As always, our experienced design group can help with your warehouse layout and design if necessary.
If used steel shelving is more up your alley, we've got you covered on that end as well. We have a large in-stock selection of quality used industrial shelving in various sizes, colors, and capacities to meet your individual needs. Give us a call to find out more about our current offering.
Heavy-duty steel shelving is one of the most common storage solutions found in warehouses today. With an abundance of manufacturers across the United States, such as Lyon, Edsal, Tennsco, Penco, Republic, Quantum, and Hallowell, things get complicated, and it can be challenging to know which metal shelving is best for you. At AK Material Handling Systems, we analyze every application and find the best fit for the client by taking full advantage of our network of steel shelving manufacturers.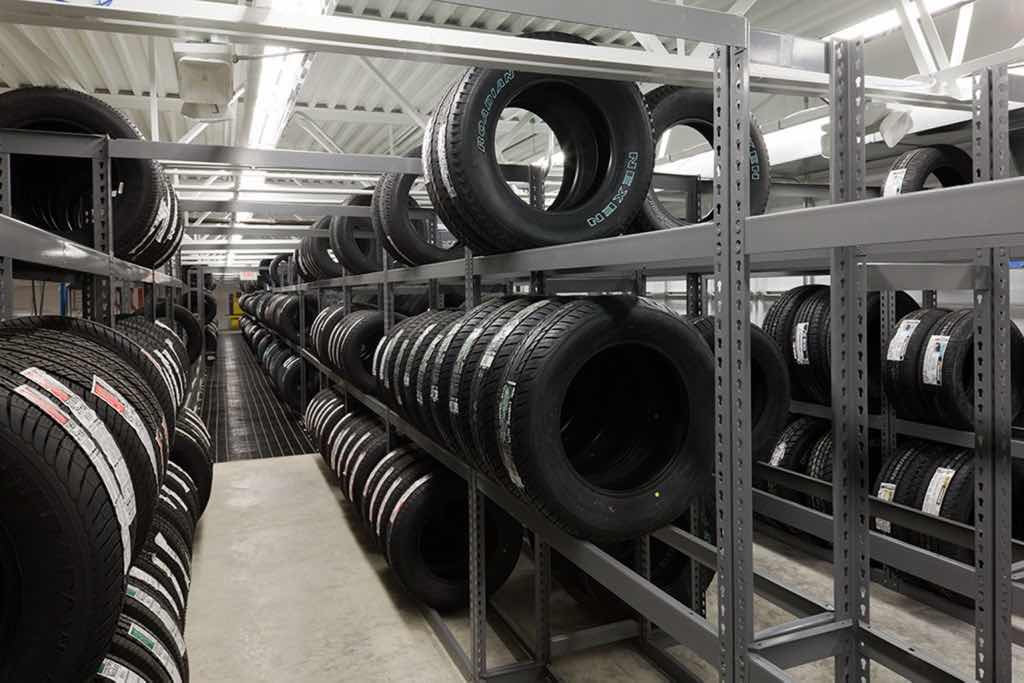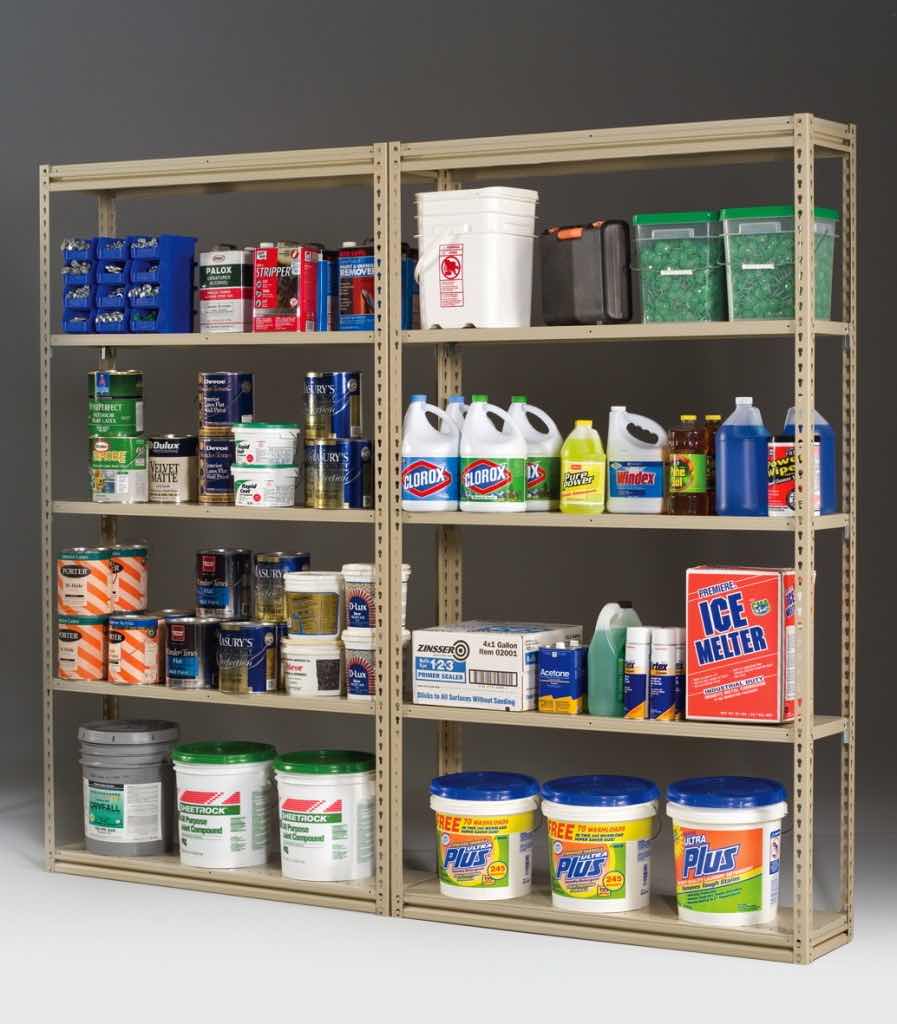 Advantages of Steel Shelving
Flexible setup: With shelves that can be adjusted in 1 1/2″ increments, you have the freedom to design the shelving unit that's right for you.

Ease of assembly: No one wants to spend all day figuring out how to assemble steel shelving. Simply snap the shelf supports' rivets into place in the upright posts, secure them, and begin use. Best of all, there's no hardware needed.

Strength and durability: Shelf supports are securely connected to sturdy 14-gauge steel upright posts, creating a strong, stable shelving unit. We sell high-quality steel shelving.

Added strength as necessary: For the heftiest of applications, add center supports to metal shelves to ensure a secure support mechanism.

Cost-effective and dependable shelves: The strong, dense particle board shelves used in our shelving withstand the grittiest of industrial applications and come at a price that won't break the bank.
Our Steel Shelving Partners
Tennsco
Borroughs
Edsal
Equipto
Hallowell
Lyon
Penco
Quantum Storage Systems
Republic Storage Solutions
Tri-Boro
Western Pacific Storage Solutions
Frick Gallagher
Quick Ship Steel Shelving
At AK Material Handling Systems, we stock three varieties of Tennsco metal shelving. Each Z-Line steel shelving application is designed to serve a unique purpose. They range in capacity from lighter to heavier duty, but all of them encompass the reputation for quality and performance that has come to be associated with Tennsco. Not only does the shelving we have display impressive strength and staying power, but its lack of hardware means assembly, disassembly, and adjustment are quick and easy. The only tools you'll need are a rubber mallet and a little elbow grease.
Heavy Duty Z-Line Shelving
Heavy Duty Z-Line Shelving is made to hold up to the most demanding industrial steel shelving loads and uses 2 3/4″ profile shelves to provide the extra strength needed. The heavy-duty steel shelving beams can also accommodate wire decking for ultra-heavy storage applications. 
Low Profile Z-Line Shelving
Low Profile Z-Line Shelving allows you to make the absolute most of your space by minimizing the vertical space used by shelves. Tennsco low-profile shelves are a measly 1 1/8″ tall, maximizing the clear space between steel shelving levels. Despite being short, these shelves are strong, maintaining an impressive capacity of 500-800 pounds per level.
Bulk Storage Shelving
Bulk Storage Shelving is another heavy-duty shelving solution for applications that require higher weight capacities. With an innovative Z-Beam design specifically engineered to store heavy loads, Tennsco's Bulk Shelving can hold up to 10,000 lbs. per unit. 
Let's Talk
Ready to get started?
Or have questions about any of our products or services?
Fill out the form and a representative will contact you promptly.