What is a Modular Office?
A modular office is an industrial system that provides warehouses with usable administrative office (or other) space. Essentially, modular offices allow a facility to expand its workable reach into the warehouse. This space is separated from routine warehouse activity with walls, doors, windows, and a ceiling – forming a complete room.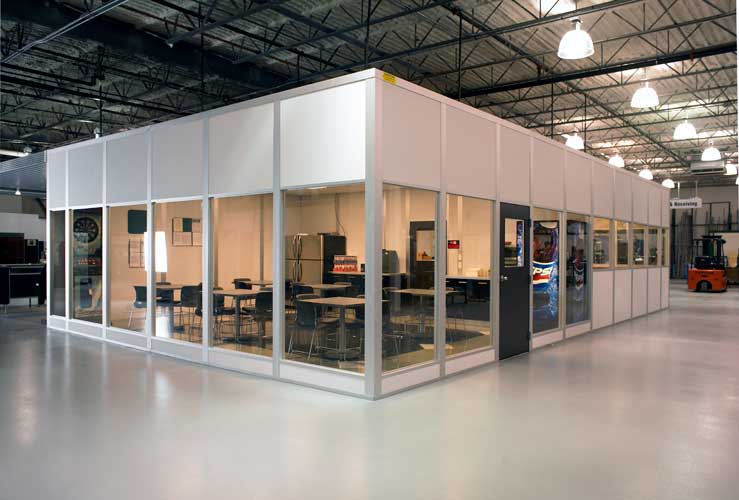 Make Better Use of Warehouse Space
Need an administrative office, employee break room, conference room, or other usable workspace? A modular office may be your space solution.
Modular offices make better use of warehouse space and can easily fit into any warehouse layout design. They offer the same advantages as an addition or rented office space but without the high costs and inconveniences. We have a fantastic design group that can help you implement a modular office space in your warehouse.
We partner with Starrco Modular Office Systems and Inplant Offices Incorporated to offer modular offices of unbeatable quality. Here at AK, we use Starrco and Inplant Offices mod offices in our warehouse designs. We trust in the quality and safety of these brands. Modular office buildings have the potential to transform your work environment, but with several benefits not offered by construction or renting.
Modular Office Advantages
Complete service & integration

Quality appearance & design

Low maintenance
3 Benefits of Modular Offices
1. Modular offices are economical
Modular office buildings are an economical choice for several reasons. While conventional construction requires 39-year depreciation, modular offices have a seven-year depreciation, which offers a significant tax advantage. Modular offices are easy to assemble, which saves time and money. Office rental or purchase is another cost avoided with modular office space. 
2. Modular offices are easy to assemble and maintain
Because modular office buildings are prefabricated, you won't have to put up with the usual mess associated with construction. Every piece of the modular office is pre-manufactured, only requiring assembly. These offices are also constructed with warehouse conditions in mind, meaning they're as tough as they are economically sensible. 
3. Modular office spaces are highly customizable
At AK Material Handling Systems, we offer you the best available design, consultation, and installation services for your custom modular office. With over 25 years of industry experience, our team comprises experts in warehouse design and installation. We will work with you to develop and build a high-quality modular office for your unique warehouse space.
Types of Modular Offices & Portable Buildings
Clean Rooms
Cleanrooms provide clean, orderly environments in a variety of applications. They protect against dust and debris for sanitary purposes. Clean rooms from AK Material Handling Systems are pre-cut and ready for installation, eliminating the need for lengthy construction and allowing for quick and easy deconstruction.
Modular Offices
Modular office systems are a convenient and cost-effective alternative to constructing or renting a permanent office space elsewhere. Speedy assembly means less hassle and work impingement than building new permanent structures. Since modular offices are not permanent rooms, they offer a significant tax advantage.
Portable Offices
Portable offices provide a versatile solution for applications requiring a much smaller, impermanent office space. Ticket booths, kiosks, cashier booths, medical testing booths, and more are examples of portable offices. Portable offices arrive preassembled, meaning they'll be ready for immediate use upon reaching their destination.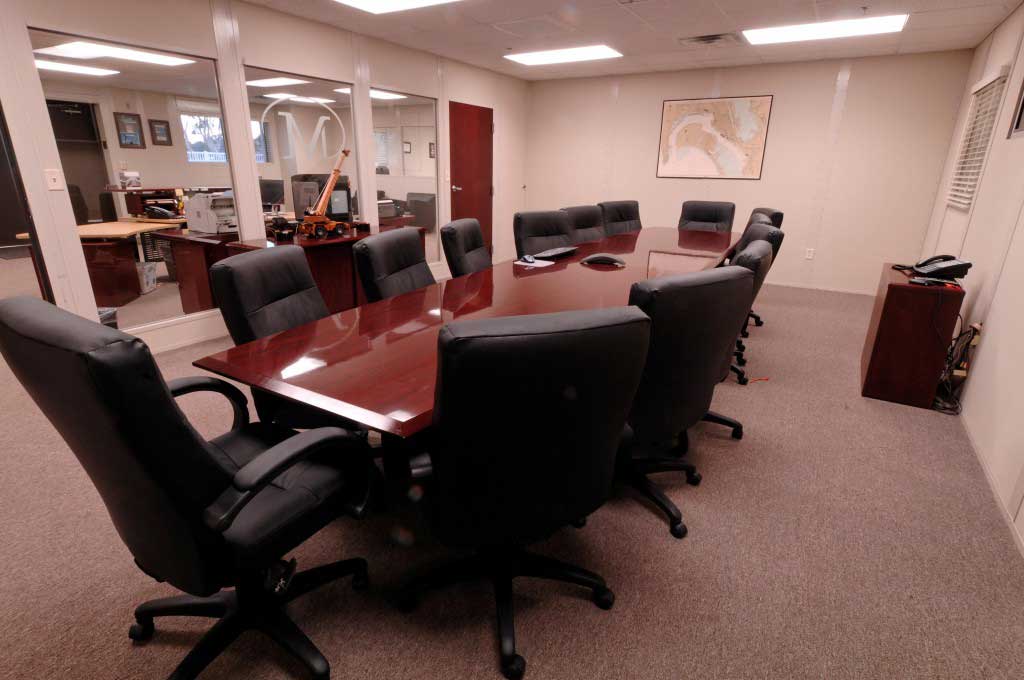 Modular Office Solutions
Administrative offices
Shipping and receiving offices
Cafeterias and break rooms
Conference rooms
Soundproof, paint, and dust-proof enclosures
Cleanrooms
Plant foreman's office
Computer and engineering labs
Let's Talk
Ready to get started?
Or have questions about any of our products or services?
Fill out the form and a representative will contact you promptly.