Second Harvest Heartland is one of the nation's largest hunger-relief organizations and has been working with AK Material Handling Systems' Senior Systems Design Specialist Jerry Fredrickson since 2008. Jerry worked with Second Harvest to provide CAD layout design services to best utilize their existing warehouse space. He also helped design their 65,400 sq. ft. Maplewood facility, maximizing their pallet storage locations in their dry storage area, cooler, large freezer, and above their shipping and receiving docks. Later, Jerry helped them maximize space in their Golden Valley facility. So, when Second Harvest Heartland began planning for a new facility, they knew they could count on Jerry and AK to get the job done.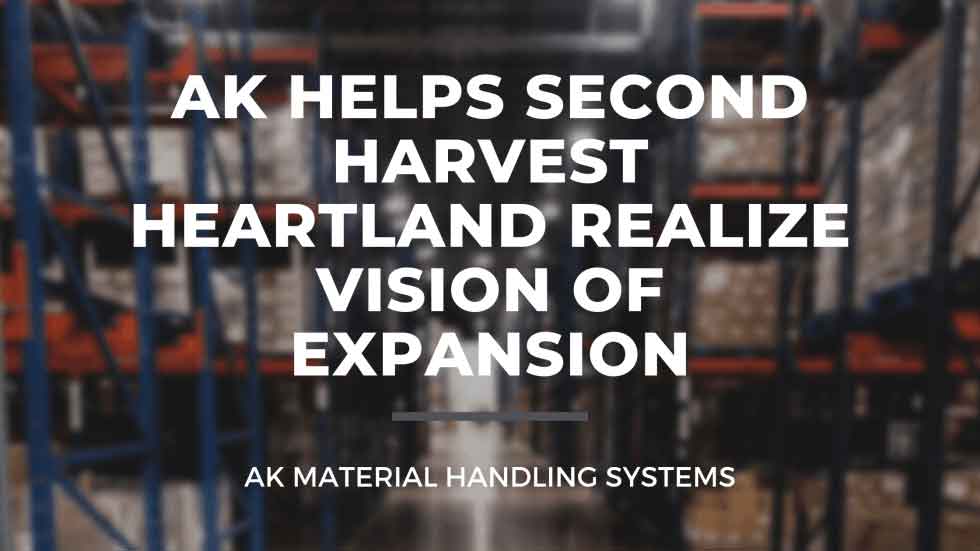 "In 2017, they started to plan for their expansion into a facility that would combine their warehouses from Maplewood and Golden Valley and meet their growing needs for the next 10-plus years," Fredrickson says. "In the Spring of 2018, we started the layout and design of incorporating all their existing racking for the new dry storage area, large freezer, two coolers, and a future cooler for their newly acquired site in Brooklyn Park. It was a 217,000 sq. ft. facility. A complete renovation into a state-of-the-art facility."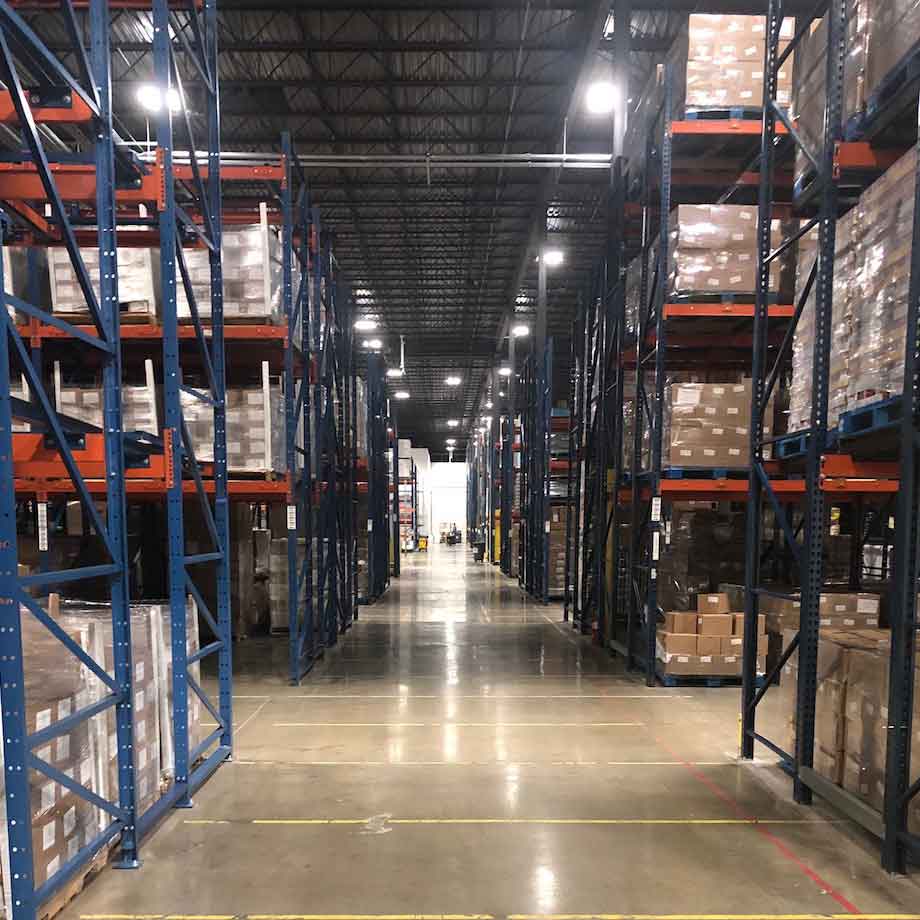 Jerry and The Design Team at AK worked with their supplier partners at RBI (Rack Builders, Inc.) for the new freezer and coolers. The rest of the facility required AK to figure out how best to fit all existing racking into the new facility to minimize any additional expense of purchasing additional racking. "The confidence that David Laskey, Second Harvest's Director of Enterprise Efficiencies and Facilities Management, had in me to make this turn out perfect to meet his expectations really makes this special to me," Fredrickson says. "This truly was a testament to all the projects I've been involved with over the years, and it put my CAD layout design skills to the test. It was a great success story." Second Harvest's Mission is to "End Hunger Together." By helping them realize their dream of moving into a large, state-of-the-art facility, Jerry and the team at AK have helped Second Harvest in service of that mission.
Let's Talk
Ready to get started? Or have questions about any of our products or services? Fill out the form and a representative will contact you promptly.