It's true at AK Material Handling Systems that April showers bring in May flowers, but this year our April showers brought in something special in the form of a new team member. On May 5th, 2015 AK welcomed our newest team member Jillian Baird into her new role as Project Coordinator.
With years of material handling experience, Jillian will fit right in with our team of Senior Rack Design Specialists, helping them provide storage solutions for their customers. Jillian will be working very closely with our outside team, providing them with much-needed support on all of their projects across the United States. So, without further ado, let's meet Jillian.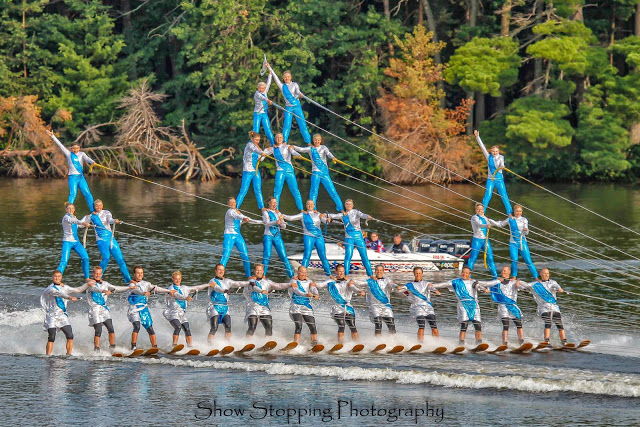 Q: Where did you grow up?
I grew up in the southeastern corner of Wisconsin in a tiny town called Kansasville and graduated from Burlington High School. Our house was out in the country, and my family has an eclectic collection of farm animals including horses, the occasional cow, ducks, chickens, swans, peacocks, emus, reindeer, and lots of cats and dogs over the years. I have one brother who is 4 years younger than me and is a police officer.
Q: What are your hobbies or what do you do in your free time?
My two big hobbies are waterskiing and running. I've been on a competitive waterski team since I was 9 years old and will be continuing here this summer! I also snowboard whenever possible and love gardening, hiking, camping, etc. Anything to get me outside! I am a big fan of craft beer so all the taprooms and breweries in the area are right up my alley!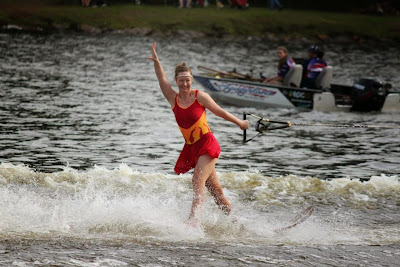 Q: Rumor has it, that you're a runner… Brag a little bit about yourself, what are some of your greatest running accomplishments?
I am usually a big sandbagger in case I have a bad race, haha! But I'll admit that last year was a pretty fantastic one. I spent Feb and March rehabbing some tendinitis in my knee, but I came back well enough to PR in all 4 "major" distances. Over 4 minutes in the 5K, 3 minutes in the 10K, 4 minutes in the half marathon and 21 minutes in the marathon (at Twin Cities Marathon). This past weekend I ran my 20th half marathon and am training for Milwaukee's hometown marathon (Lakefront Marathon) in October.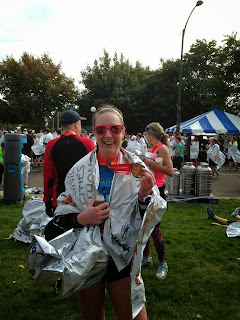 Q: Have you ever had a nickname? if so what is it?
Jillybean, Jilly, Jillybee, Wisconsin, Red, Gingersnap….take your pick!
Q: What is something fun or interesting about yourself?
I lived in Portland, OR right after college and loved it there!
Q: What interested you most about AK when applying for the position?
I actually didn't know there was an open position! But the company was highly recommended and the stars aligned. I have spent my career in material handling so I was excited for an opportunity to stay in the industry and get to know a new product.
Q: What is one thing in the first week that surprised you about AK?
I noticed immediately how committed everyone is to the success of the company and the responsibility each person feels in contributing to that. I came from a much larger company, so that feeling gets diluted as more layers of people are added. I'm excited to find my niche here and take on that same responsibility.
Favorites…
Beer?
I cannot pick just one, sorry! Part of the deal with my move here is a bottomless supply of New Glarus Spotted Cow in my basement:-) I also love Harpoon's UFO White, Lakefront's New Grist, and Dangerous Man's Hazelnut Porter. I live near Harriet Brewing and absolutely love their beer. I can't wait to try as many new ones as possible!
Sports Team?
I'm a huge Packers fan and a football fan in general. I love a good Milwaukee Brewers game and used to live within walking distance to the stadium. No other strong allegiances, although I hate basketball with a fiery passion.
Food?
Hummus.
Vacation Spot?
I'd go back to New Orleans or Winter Park in a heartbeat!
Band?
I can't pick one, so I'll say the best concert I've ever been to was Garth Brooks last year.
Let's Talk
Ready to get started? Or have questions about any of our products or services? Fill out the form and a representative will contact you promptly.
Let's Talk
Ready to get started? Or have questions about any of our products or services? Fill out the form and a representative will contact you promptly.