With everyone back to work and the new year in full strength, we have decided to launch our 2016 AK Employee Spotlight Series. We have put together a fun list of questions for our employees to answer, giving them a platform to share a little bit more about themselves. We truly believe it's important for our customers, vendors, employees and everyone else to get know our team at a more personal level. We begin this series with Adam Hansen, Adam has been a member of our inside sales team for four years now and is also involved in purchasing for our business.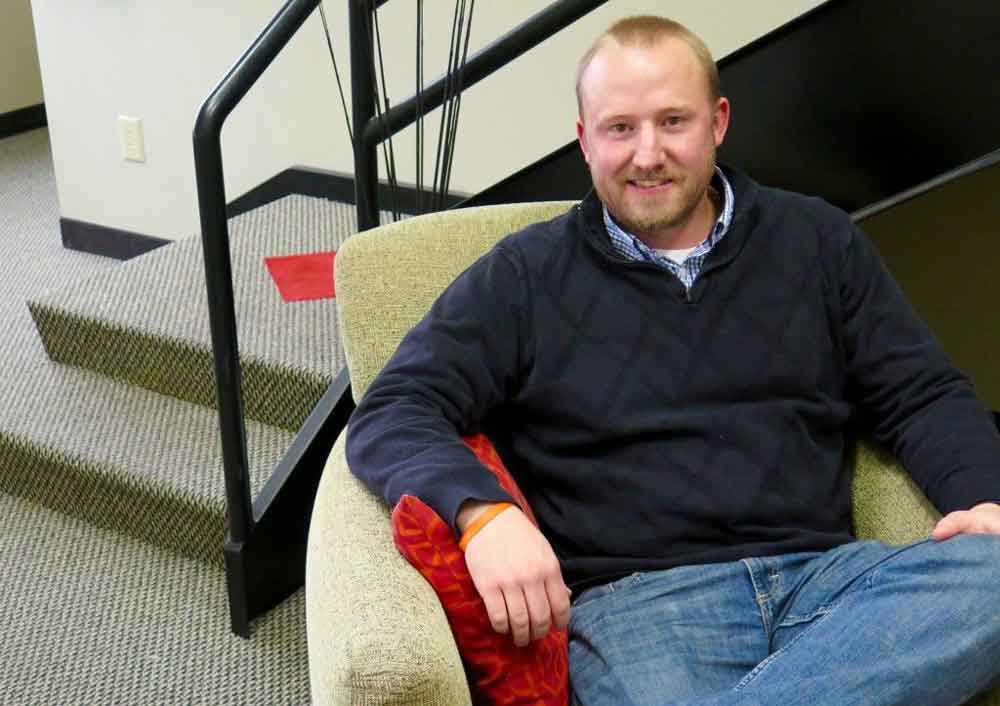 Name: Adam Hansen
Title: Pallet Rack Specialist – Inside Sales
Years at AK: 5 Years
Q: What have you learned from working at AK?
The in's and out's of warehousing and how great it is to come in and enjoy your job and work as a team.
Q: What is playing in your car right now?
1500 ESPN
Q: What is your best achievement?
One year in Basketball I played on 2 different teams and went undefeated and won the championship in both leagues. 36 – 0 was our record.
Q: What is a hidden talent you have?
I am double jointed in my thumb.
Q: In 5 years you hope to…?
Travel more
Q: What is the best advice you have been given?
If it looks good on you, wear it!
Q: What would you do with $1,000,000?
I would buy a cabin and move up north.
Q: If you could start your own business, what would it be?
I thought it would always be fun to own some kind of themed sports bar.
Q: What is the best gift you have been given?
The gift of life.
Q: If you could go back in time, what year would you travel to & what would you do?
If I could travel back in time, I would want to travel back to 1991 during the Twins World Series and go to every game. I was only 6 at the time so I don't remember a whole lot about it, other than I remember seeing some of it on TV.
Q: What is your favorite tradition you have?
Some of my favorite traditions which I am stealing a little bit from Jake, is going up north for Fishing and Deer Openers. Every year for fishing opener we go up to a buddies cabin for the weekend.
Q: What is your favorite AK memory?
There are quite a few of them. But my first memory was before I even worked here I went to the Christmas party with my Brother-In-Law James at Dave & Busters and I won the Nascar Championship trophy.
Fun Fact:
Adam's brother-in-law James also works at AK and actually helped Adam get hired.
Let's Talk
Ready to get started? Or have questions about any of our products or services? Fill out the form and a representative will contact you promptly.