This week, we'll continue to meet the faces behind the AK Material Handling Systems brand. This week's interview features one of our warehouse all-stars, Matt Johnson. Having been with the company for nine months, Matt's the newest guy around besides Dave. Matt loves it here at AK Material Handling Systems, and we love having him here. He's also one of the many dads that are part of the AK team. We enjoyed learning a little more about Matt as a person.
Matt Johnson
Shipping Specialist
Champlin, MN
Q: What is your role at AKMHS and how long have you been with the company?
A: I am the Used/PA Warehouse Specialist and I have worked for the company 9 months.
Q: How do you think AK was able to be ranked as one of the top 100 companies to work for for three consecutive years?
A: The skills and experience that most of us have makes it easy for us to prosper and succeed to where we can focus more on team building and grow as a group. Al and Josh are great leaders and know what it takes for us all to be happy and I couldn't have asked for a better group of leaders. I love my job and we are a great company to work for.
Q: What excites you the most about the future at AK?
A: The fact that it has grown so much in the past few years (what I have been told) shows the vision in what Al and Josh are trying to do with the company and what we are capable of. Moving forward and growing is the best and challenging thing for a smaller company like us and I am so excited to be a part of whatever comes of us and the future!
Q: What are some of the things you do for fun?
A: Parks and playing with my kids, hanging out with my friends, relaxing on patios with great weather, yard games and softball.
Q: Do you have any role models you truly look up to?
A: My grandmother is a big part of my life and I have always thought of her as the most caring and giving individual I know. Her family comes first before anything, including herself. I try to pride myself and do what I can everyday to be like her. She's great!
Q: In Five words of less describe Matt Johnson:
A: Fun, Caring, Organized & Proud Father.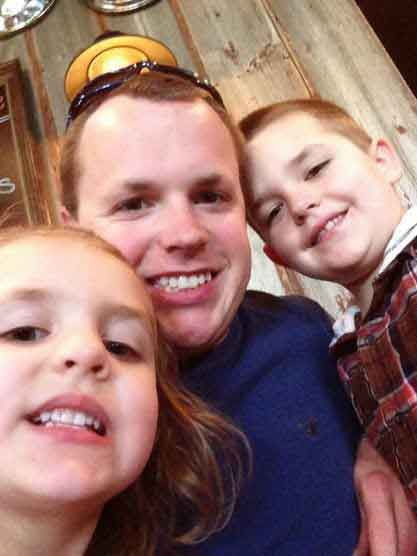 Matt Johnson Fun Facts:
Was named Homecoming King in high school
Oldest brother to seven siblings
In High School he lettered in Baseball, Football and Weightlifting at Columbia Heights High School
Has two children (Riley 7, Jaidan 5)
Once ate 4 Tostinos Party Pizzas in one sitting
Was a Menards Team Member of the Month three times
Let's Talk
Ready to get started? Or have questions about any of our products or services? Fill out the form and a representative will contact you promptly.