This week, we'll continue to meet the faces behind the AK Material Handling Systems brand. This week, we're going to meet project coordinator and resident jokester Shawn Jones. Sean holds down the fort with the sales guys by coordinating projects and helping out with accounting. A self-described easy-going guy, he helps keep the mood light. In his interview, Shawn talks about hobbies, role models, and the future of AKMHS.
Shawn Jones
Project Coordinator
Chanhassen, MN
Q: What is your role at AKMHS?
A: Processing orders and coordinating projects for the sales guys and assisting in accounting duties.
Q: How long have you been with AK?
A: Just over 2 years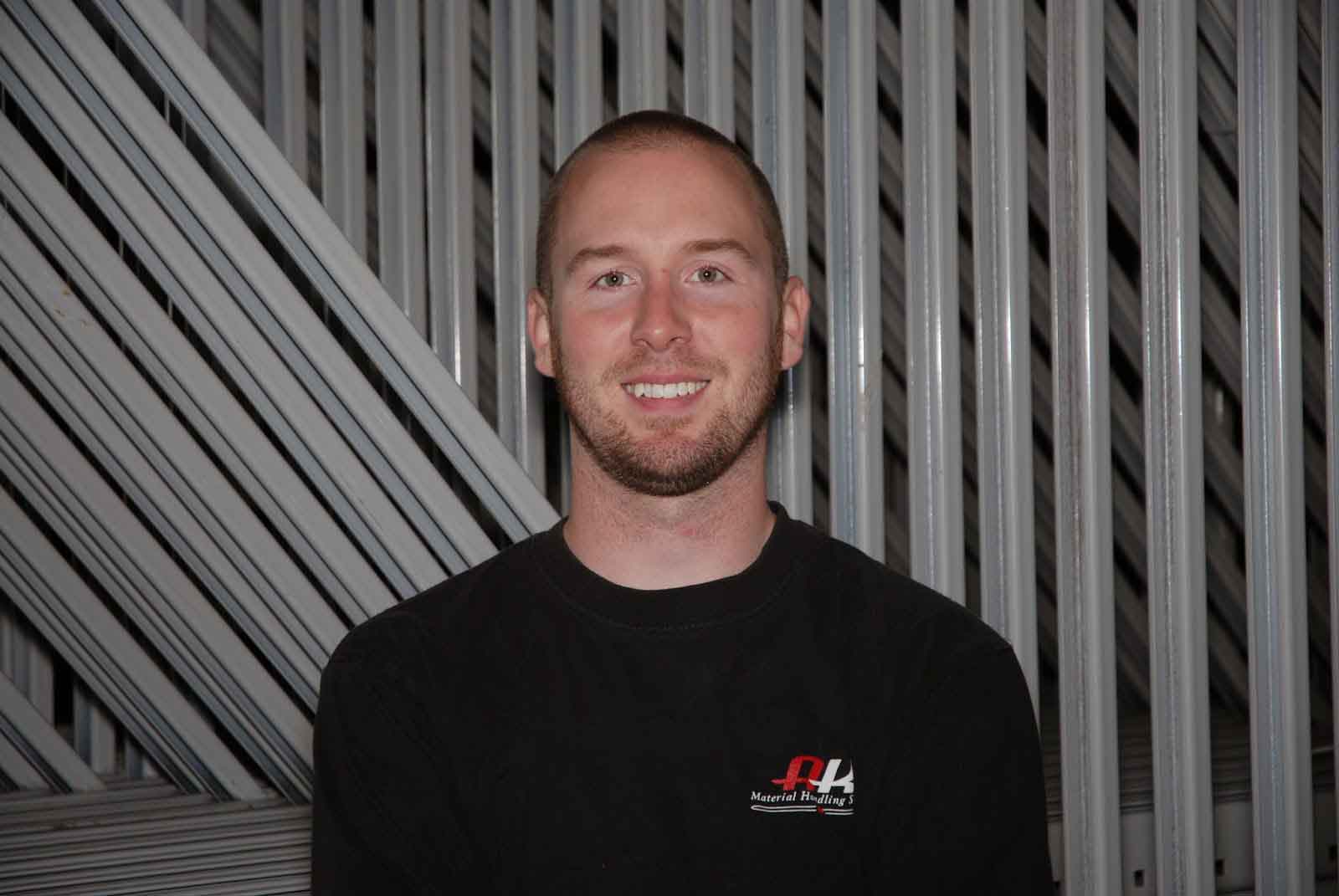 Q: What excites you the most about the future at AK?
A: The aggressive growth initiative.
Q: Do you have any role models or people you truly look up to?
A: My mom. She has sacrificed so much for me and is always there to support my family.
Q: How do you think AK was able to be ranked as a Top 100 Company to work for three consecutive years?
A: I believe the employees are all on the same page about the direction the company is going and everyone knows the role they need to fill in order for the success to continue. We work hard and play hard together.
Q: What are some of your main hobbies?
A: Playing with my kids, softball, golf, and going to the lake in the summer.
Q: In five words or less describe Shawn Jones:
A: Easy going, fun-loving Dad.
Shawn Jones Fun Facts:
Has an Uncle (Eric Dutcher) who works at AK and is also younger than him.
Writes and eat Left Handed but everything else I'm right-handed
Is an only child
Has 2 Kids (Addie- 4 1/2, Cade 16 Months)
Born in Fargo, N.D.
Traveled to Frisco, TX to watch his beloved North Dakota State Bison Football team win the national championship.
Favorites
Food: Prime Rib
Sports Team: Denver Broncos
State: Minnesota
Movie: Willy Wonka and the Chocolate Factory
Band: Red Hot Chilli Peppers
Let's Talk
Ready to get started? Or have questions about any of our products or services? Fill out the form and a representative will contact you promptly.