Today we'll be continuing our Meet the Faces Behind the Brand blog series. This week's face behind the brand: Tiege Quinn. Tiege is a warehouse specialist at AK Material Handling Systems, and also manages new product inventory. Equally important, he's an adept angler, regularly competing and placing in fishing tournaments; if anyone here at AK needs advice on how to catch more than a nice sunburn on their next fishing outing, they know where to look. In this interview, Tiege talks about AK's company culture, what he's got playing on his iPod, and, of course, his affinity for rod and reel.
Q: Tiege, what is your role at AKMHS and how long have you been with the company?
A: My role at AK is warehouse specialist/ new product inventory management and I have been with the company for three years.
Q: How would you describe the company culture here at AK?
A: The company culture here at AK is all about teamwork and top-quality service with an emphasis on having fun while we do it.
Q: What excites you most about the future at AK?
A: It excites me to see us growing with our team out in PA and shipping more and more across the country.
Q: You're a fishing guru. Can you tell us a little about that?
A: It is true I am a die-hard fisherman. I'm in my third year of fishing bass tournaments with a local BASS Nation club and also do a lot of fishing and teaching with my son Tobias.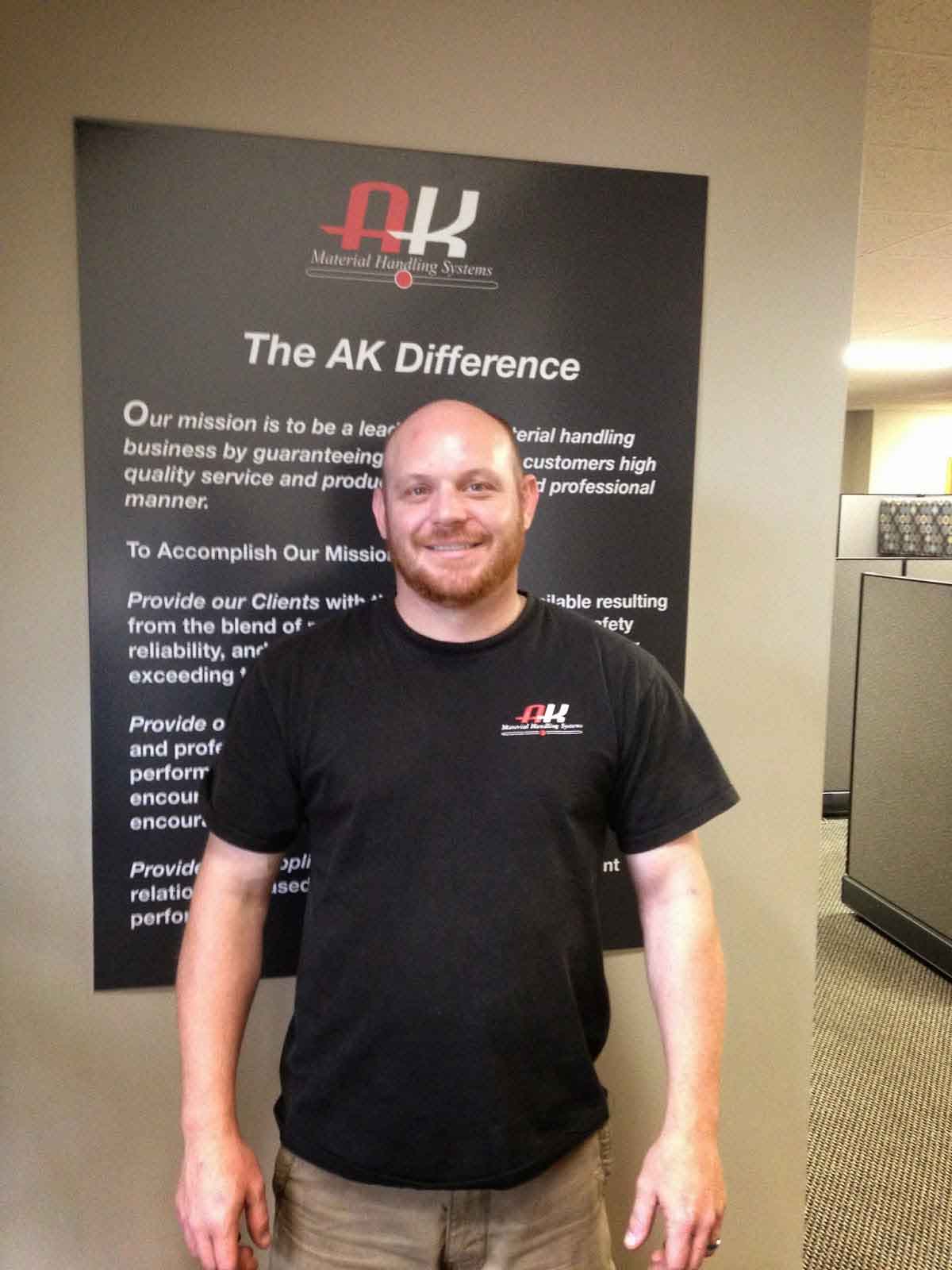 Q: What's playing in your mp3 player or car stereo right now?
A: My radio is on 93x my iPod is on Nelly country grammar. I like a bit of everything
Q: What do you enjoy most about what you do?
A: What I enjoy most about what I do is the fact that I don't have to go to the gym to lift weights after a day of work and knowing that I work for one of the BEST company's in the state.
Tiege Quinn Fun Facts:
Tiege hasn't taken a car to a mechanic in over 10 years.
He got his first bass at age 10, fishing in a flooded cornfield on the side of the road.
He's a former military police officer.
He has one child named Tobias.
Let's Talk
Ready to get started? Or have questions about any of our products or services? Fill out the form and a representative will contact you promptly.