OSHA Regulations: What are they and how do I Follow Them?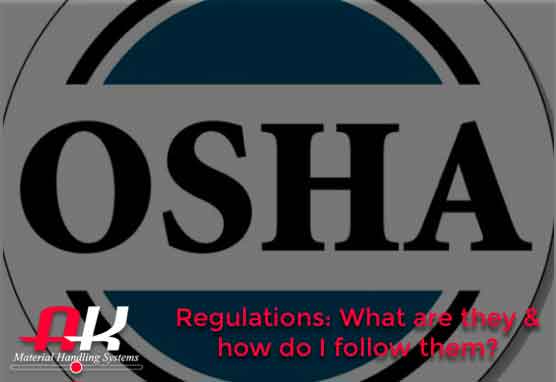 An Overview of OSHA
Ever since its conception in 1970 as part of the Occupational Safety and Health Act signed into place by then President Richard Nixon, the Occupational Safety and Health Administration has been using workplace regulations as a means of increasing workplace safety and decreasing the number and frequency of accident occurrences. Over the years, a variety of opinions have formed regarding how well OSHA accomplishes this task, and whether or not the costs of the administration outweigh its benefits. However, regardless of your opinion about it, OSHA won't be going anywhere any time soon. Because of that, it's in your best interest as an employer to familiarize yourself with OSHA's rules and regulations in order to avoid costly fines or legal action. Since this isn't always the easiest task, we've decided to provide a primer on OSHA and how to comply with its regulations.
OSHA Regulations
As mentioned, OSHA aims to increase occupational safety by implementing various regulations, and warehouse safety standards, with which employers must comply. Because workplaces are constantly evolving, OSHA standards are not static, but are added to and amended as OSHA sees necessary. OSHA's safety regulations are extensive, and include a variety of regulation types, such as procedural regulations or building regulations. Of course, in order to ensure these regulations are followed, OSHA actively enforces them, primarily by inspecting work environments for failures to comply. Failure to comply may result in a warning, but often leads to hefty fines. Fines can be incredibly costly, especially for small businesses, so it's important you do your best to comply. How do you know what standards to comply with, you ask?
Where do I Look to Find out What Type of OSHA Regulations to Follow?
This is where things get a little tricky. There are a lot of regulations out there, and they vary from industry to industry. For example, there are specific regulations for construction, maritime, and agriculture. When visiting the regulations page, you'll see a list of regulations, as well as tabs for the construction, maritime, and agriculture industries. If your business doesn't fall into one of these categories, you can view regulations under "General Industry." Here, OSHA provides an organized list of regulatory requirements employers must meet. Each item on the list has a link that you can click on to see what is included in the regulation. While it is a bit convoluted, to be sure, this is probably the easiest way you can research and comply with OSHA regulations as an employer. OSHA's website also provides a search bar if you're looking for a specific type of regulation. Of course, it's not the only way – just the one we've found most convenient. If you've got what you believe to be a superior alternative, let us know. We're interested in providing readers with helpful information, so we'd be glad to consider your opinion in a follow-up article.
Let's Talk
Ready to get started? Or have questions about any of our products or services? Fill out the form and a representative will contact you promptly.