At AK Material Handling Systems, we take pride in the work that we do. Whether it's providing a small company with quality used pallet racking, or consulting, planning, and designing a warehouse layout for a large operation, we get a sense of fulfillment when we're able to provide the goods and services our clientele has been searching for.
Every once in a while a job comes along that we want to share with our community. It may be a job that's unconventional in some way, has a particularly happy outcome, or is simply a large-scale undertaking that took a calculated team effort to complete. It so happens that we're currently working on one of those very jobs at the Miner's, Inc. distribution center in Duluth, Minnesota.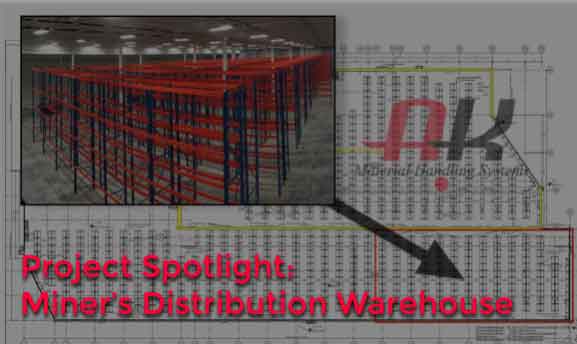 The Miner's distribution center is the second-largest warehouse complex in the Twin Ports – no small feat, considering the highly industrialized environment of the Duluth-Superior metropolitan area. Currently, Miner's is in the process of completing an 85,708 square foot warehouse addition, roughly doubling the size of the current complex. As a food distribution center, quality pallet rack is an essential component of Miner's daily operations systems. That's where we at AK come in. Miner's has recruited our efforts to supply and install the pallet racking in both the new warehouse addition and the existing warehouse space.

At 9,000 pallet positions, it's a project of considerable size, and one we're excited to be involved in. The installation crew began assembly on the 17th of November and has already installed much of the addition's new racking.
We will continue to update our followers on the project's progress with blogs, pictures, and video.
Be sure to check back for updates, and thanks for reading.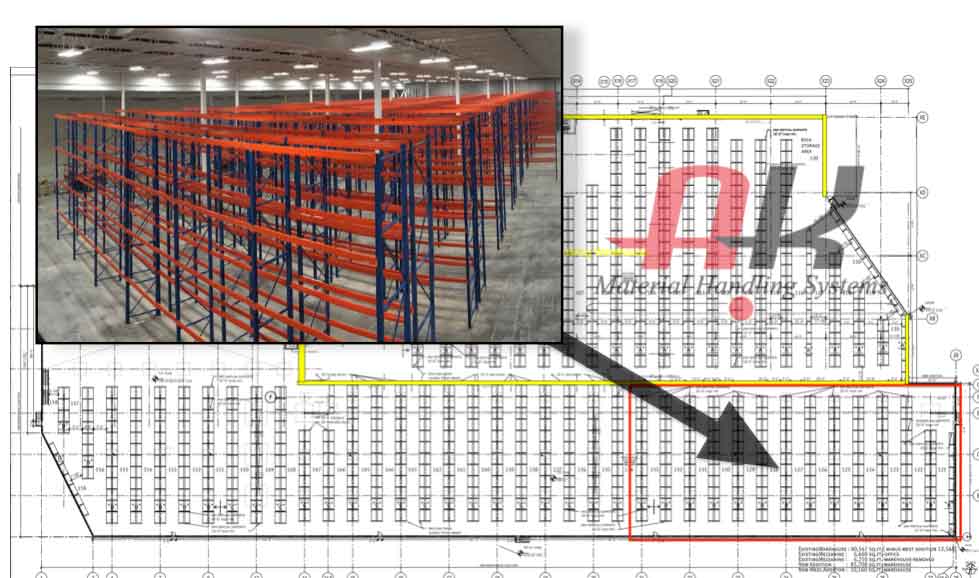 Let's Talk
Ready to get started? Or have questions about any of our products or services? Fill out the form and a representative will contact you promptly.