Like many industries, increasing efficiency is on the minds of leaders across the material handling industry. In applications with high volume SKU's, increasing such efficiency can be a challenge. In this post, we will talk about semi-automated pallet rack storage systems and the advantages they can bring to your warehouse.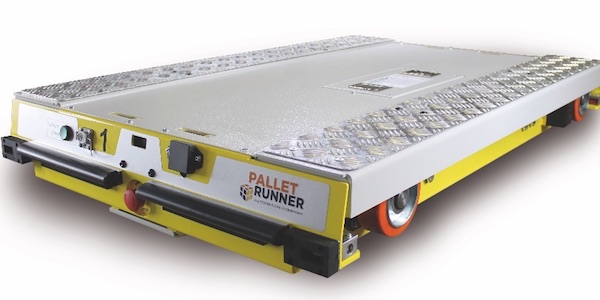 What do semi-automated pallet storage systems do?
These types of storage systems act like pallet flow, but use partial, and in some cases, fully automated technology to move pallets throughout a storage system. This is accomplished through the use of a shuttle, or cart, along rails inside the storage system. It's typically powered by motors or robotic technology.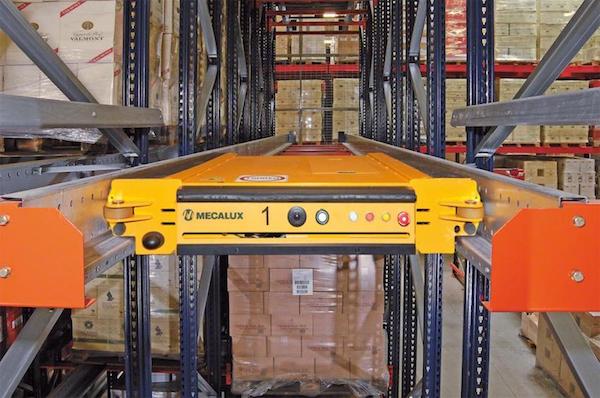 What are my options when it comes to semi-automated solutions?
There are a few options available on the market today. Automha produces what they refer to as Pallet Runner®. Frazier's automated solution is known as Pallet Mole, and Interlake-Mecalux has the Pallet Shuttle. You can learn more about these solutions on their websites, as we at AK Material Handling Solutions are an authorized dealer for all three companies.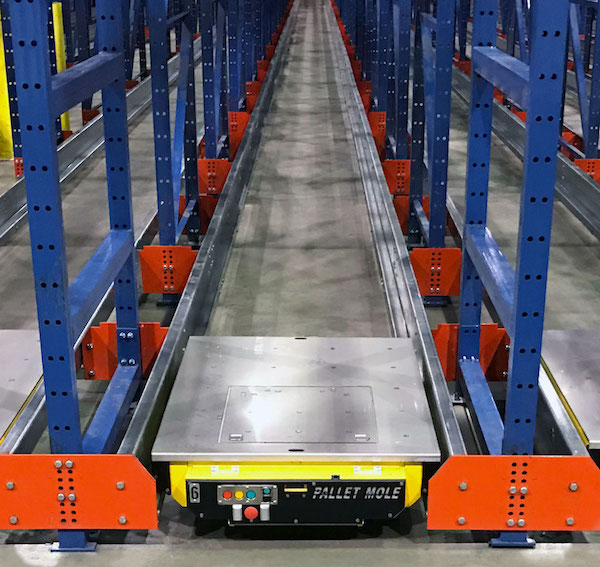 What are the advantages of these semi-automated solutions?
These automated storage systems have many advantages. A few prominent pros include:
Ideal for high volume, single-SKU pallets
High capacity
Automation reduces operation costs and increases productivity
Decreased incidents improve safety
Lower maintenance
When should I consider a semi-automated option for my storage?
These solutions work best when used in deep lane storage applications. In particular, when pallet flow
Rack can limit the number of storage levels because of the slope required. They are also a good option with pallets that are not reliable enough for pallet flow rack. Extremely deep systems (those that are 20 or more) can also be used effectively with automated solutions
What warehouse storage issues do automated solutions solve?
If you have the need for these particular applications or need to solve problems in these situations, semi-automated solutions could be your best option:
First In, First Out (FIFO)
High-Density Storage
Problems with Pallet Flow Rack
Height Limitations
Applications with high safety risks.
As always, please contact one of our design specialists at (800) 722-5908 if you have any questions about Pallet Runner.
Let us help you Execute, Envision, and Excel with your material handling needs!
Let's Talk
Ready to get started? Or have questions about any of our products or services? Fill out the form and a representative will contact you promptly.