This past weekend we celebrated our annual Christmas party at Golden Valley Country Club in Golden Valley, MN. Every year as a company we enjoy feasting together on a top-notch buffet-style dinner while sharing good times with family and friends. After enjoying multiple plates of food and desserts the night usually ends with a large group gathered around the grand piano singing classics and Christmas songs. This year's holiday party was extra special because we also celebrated the retirement of a long-time employee.
After 23 years of service at AK Material Handling Systems Senior Shipping Specialist and Fabricator Bill Koski is retiring. Bill began his career at AK 23 years ago as a part time warehouse associate, he then turned into a long-time employee. Bill is very special to AK and the owner +Al Boston because of his time invested in the company and because of his training of the new employees in the warehouse. Almost every employee can attribute some skill that Bill has helped them with or trained them in on.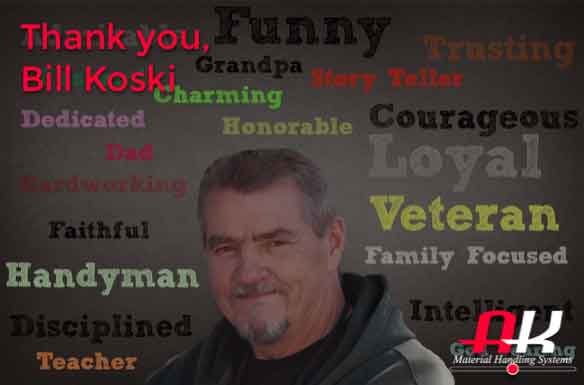 Bill Koski Fun Facts.
William Douglas Koski
Born in Hibbing, Minnesota
Military Veteran who Served in Vietnam
Married his wife Linda in 1969
They have 5 beautiful children: four girls and one son.
One of his daughters married Brian Koski who also works at AK.
He has two dogs Chester a Cavashon and Newton a Newfypoo.
He also has one barn cat, Tom.
His favorite meal is Roast with potatoes and carrots.
"I don't know anybody on this earth that has worked harder than Bill Koski and no one has as much dedication and such great morals. He is just a super guy and I love him to death."
~ President & CEO Al Boston
"He hates Mosquitos but will sit out by the fire as long as possible just to be with his kids."
~ Linda Koski
"He is the most faithful man I know"
~ Linda Koski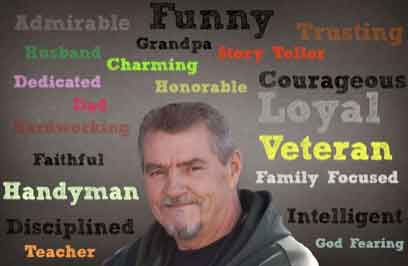 Let's Talk
Ready to get started? Or have questions about any of our products or services? Fill out the form and a representative will contact you promptly.