If you're a frequent reader of our blog, you know we talk regularly about our quick shipping and the pride we take in delivering a product that's clean and in excellent condition when it reaches its destination.  As a major stocking distributor of Ridg-U-Rak pallet rack, much of our shipping success has to do with small changes Ridg-U-Rak has implemented in its shipping process. While they may be small, these factors can mean the difference between rack that's as clean as a whistle and rack that looks like it was shipped via mudslide. We recently chatted with Ridg-U-Rak's Bob Grotkowski to pry the highly sought-after Ridg-U-Rak pallet rack shipping secrets out of him.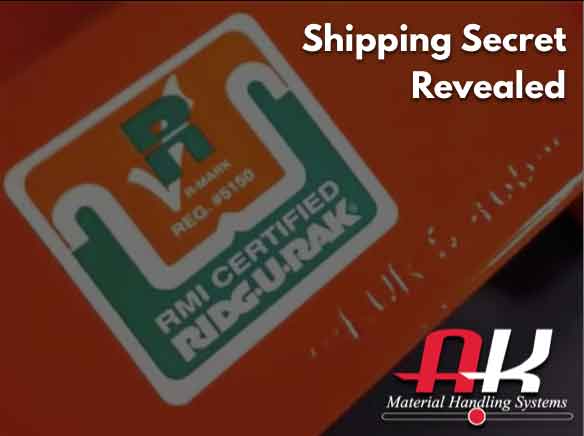 The AKMHS Ridg-U-Rak Pallet Rack Shipping Secret is Revealed
Let's Talk
Ready to get started? Or have questions about any of our products or services? Fill out the form and a representative will contact you promptly.