What Kind of Pallet Rack is Right for Me? (Part 1 of 6) What You Need to Know: Carton Flow Racking
"What kind of pallet rack is right for me?"  If it's a question you're asking yourself or others, you're in the right place.  We're all about material handling and helping people find solutions for their storage needs.  If you're wondering what pallet rack will best meet your own unique requirements, you're not alone — in fact, it's a question we hear regularly from our customers.  In a lot of ways, implementing the proper rack system is more complex than one might think.  There are a lot of considerations in play, and it's crucial to have to do the proper research and obtained the proper advice before making any key decisions.  Recognizing the need for more easy-to-understand, usable information, we've decided to put together a six-part blog series to help those unfamiliar with pallet rack learn the fundamentals of several of the most common rack systems.  This article will highlight carton flow rack systems — how they work, what they're used for, and who typically use them.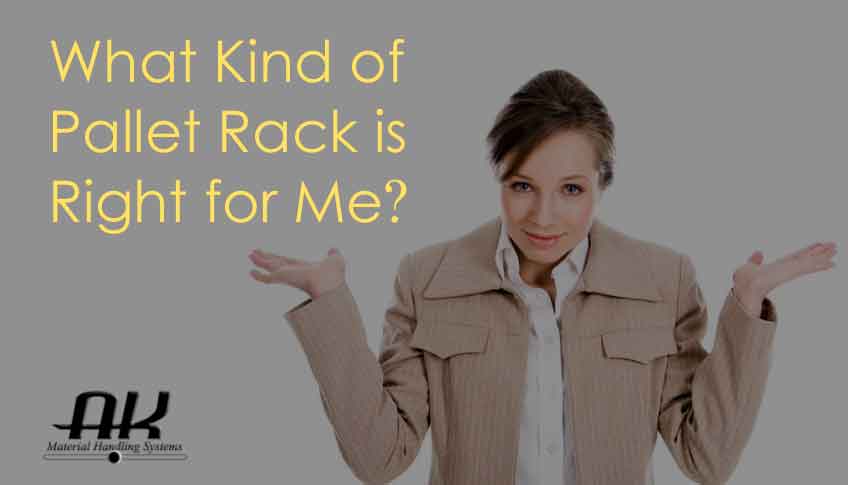 What You Need to Know: Carton Flow Racking
One of the first things to know about carton flow rack systems is that they are gravity-driven. The systems are usually made up of upright frames, cross beams, and metal rollers or skate wheels that span the width between the two beams. In order to utilize the power of gravity, one beam is elevated higher than the other, making for a sloped surface on which cartons can slide. Carton flow rack systems operate using a first in, first out (FIFO) order of inventory access. When a carton is loaded onto one side of the carton flow rack, it slides downward toward the other side. If there are no other boxes in front of it, it will be ready to pick at the other side. If there are, it will continue to move towards the picking side of the rack system as the boxes in front of it are removed. There are several types of carton flow tracks.
The first style developed was a full wheel bed made up of several rows of aligned wheels.  This design, while still used, is not as common as popular as it once was.  The second design is the steel roller track, a heavier duty track for heftier and more demanding applications.  The third and most recently developed style of carton flow track is similar to the traditional wheel bed, but has some distinct differences.    This new style features wheel beds that are made up of smaller pieces, adding greater versatility.  In this type of track, wheels are often staggered, as opposed to being aligned, and are stronger than the smaller traditional wheels.
What are Its Primary Applications, and Who Needs It?
Carton flow racking is designed to enable the quick, efficient turnaround of a high volume, fast-moving inventory. The first in, first out design allows for carton flow rack systems to be simultaneously loaded and unloaded, maximizing order picking efficiency. Because carton flow rack is used to store individual cartons and not entire pallets, it's able to accommodate a high number of SKU's.
For an example of a popular application of carton flow rack, one can look at liquor stores and distribution centers across the world. Carton flow rack is ideal for liquor applications, as it allows whole cases to be loaded from one side and immediate picked from the other, whether by an employee or by a consumer. Other common industries include food and beverage, medical, frozen foods, automotive and general distribution.
Want More Information? We tried to cover as much about carton flow rack as we could in a concise matter, but we'd certainly understand if you still have questions. If that's the case, give us a call at 800-722-5908 to talk to a rack expert and get the help you need. Or, send us an email us at

[email protected]

and we'll get back to with an email.
Thanks for taking the time to read, we hope you found the information useful. Don't forget to check back for more helpful tips on pallet rack, warehousing and material handling.
Let's Talk
Ready to get started? Or have questions about any of our products or services? Fill out the form and a representative will contact you promptly.