What is a warehouse mezzanine?
An industrial warehouse mezzanine is a semi-permanent floor system structure that is typically found in industrial buildings. These floor systems are often free standing or connected to the walls generating more storage or work space. These systems can be constructed of structural steel (work platforms) or of roll formed steel as we are describing in the article below.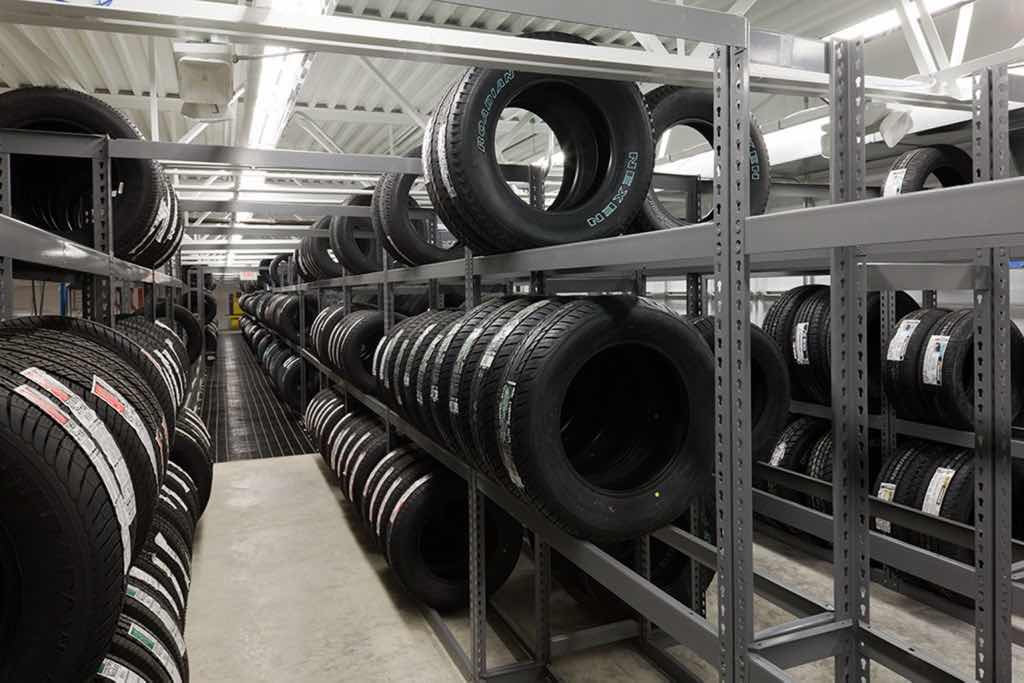 Tennsco Two Level Warehouse Mezzanine
Work Platform Solutions
Multi-level warehouse mezzanine systems are primarily utilized when clients do not have the necessary "real estate" to expand their storage systems beyond a given footprint. If ceiling height allows, a two-level system can potentially double clients' storage capabilities when compared to "standard-height" shelving. Another option would be high-rise shelving, where special equipment is utilized to pick from higher levels. Additionally, the recent introduction of our mobile track systems gives us the ability to solve virtually any storage issue where space is at a premium – storing more in a smaller footprint.
Utilizing Tennsco Two-level Shelving Systems
There are virtually no industries where a two-level shelving system would not be relevant. If the criteria mentioned above are met (i.e. a client does not have the necessary real estate to meet their current and/or future needs, and if the ceiling height permits), a shelving mezzanine may be a viable candidate to provide the storage needs for a client. Tennsco systems have been utilized in a variety of industries:
Automotive Distribution
Tire Storage
Museum / Historical Storage
Food Processing Facilities
Archive Storage
File Storage
Libraries
Retail / "Back of House" Storage
Important Warehouse Mezzanine Questions
Dimensions of the area in question – A CAD file helps tremendously if one exists (but as long as we know the size of the area, we can work from that)
Desired clearance of the bottom level – Oftentimes local codes dictate at least 8' clear under the second level. Some folks will mention TOD, or "Top of Deck" – this is the distance from the floor to the top of whichever decking is being used on the second level (bar grating, resin deck, etc)
Weight capacity requirements of the shelves
Desired shelf deck type and size
Desired quantity of shelves on each level
Do we need to provide stairs and handrails?
Type of shelving – BUT we almost always try to use Z-Line…. Its versatility is sufficient (width, depth, deck type). Plus, we can use standard components to support the second level in most cases (LRC channel beams and SDS's are used to support the mezzanine decking), AND installation is much easier than clip shelving.
Local codes? Minnesota Building Code Website http://www.dli.mn.gov/
What is the estimated lead time?
A multitude of factors can affect lead time. The shelving being utilized, as well as the volume of product are typically the primary drivers of lead time. That is something that we would need to look at on a case-by-case basis.
What are some accessories or options that the customers can choose from?
Bar grating, or a combination of corrugated steel and resin coated decking are flooring options for the catwalk level, although we prefer to use bar grating. Handrails are more of a necessity than an option. We can accommodate for a pallet gate and landing if necessary. We have even integrated a conveyor into one of our systems.
Let's Talk
Ready to get started? Or have questions about any of our products or services? Fill out the form and a representative will contact you promptly.