Why Warehouse Racking Permits are Important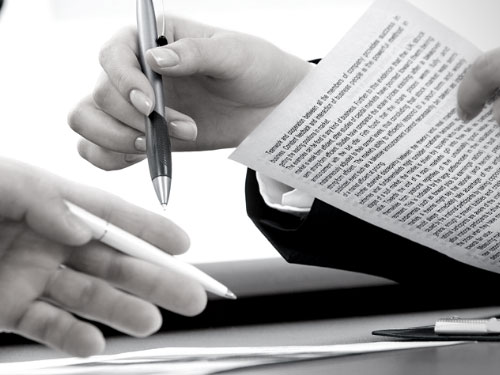 This could slow down your pallet rack installation or get you into big trouble with the state. So whether you're designing a new pallet rack system in your warehouse or you're looking to ensure your warehouse is fully equipped for proper fire suppression, proper permitting is one of the most critical steps of the entire process.
Building Permits For a Warehouse
You cannot install new rack systems of any kind without first ensuring that you have a building permit for that particular system design. A building permit won't be issued unless your plans meet specific local requirements. A local building official will have to verify that your warehouse design layout follows all code provisions before they will issue you a building permit as well as a certificate of occupancy (CO) after you complete your rack system installation.
Standard Permitting Process
Many U.S. jurisdictions use the International Building Code (IBC) as the standard permitting process and requirements. IBC utilizes RMC's ANSI MH16.1-2012: Specification for the Design, Testing, and Utilization of Industrial Steel Storage Racks in section 2209.1 as the standard for safe design and installation across the board of steel rack systems. Whether they are for fire suppression or not. In that same line of thinking, the National Fire Protection Association uses the exact specification in the NFPA 5000 Building Construction and Safety Code.
Critical Areas That Impact Your Proper Permitting
During the permit process and final inspection of your rack systems, the plan reviewer and building inspector will be paying attention to critical areas that impact your proper permitting. These include:
Proper flue spaces are maintained between the racks and between the products being stored.
Proper anchorage of your racks to the floor, including concrete slab loading analysis by a P.E.
Proper warehouse layouts and rack designs (P.E. stamped drawings/calculations)
Fire Suppression (Sprinkler) system review by a qualified professional
Proper egress distances, egress routes, and signage/emergency lighting
Permitting May Affect the Design of Your Rack System
Don't get caught in the permitting process and have your entire new or redesigned racking system get derailed. Many projects are wholly stopped during the permitting process because they do not address the building code's proper fire suppression and prevention aspects. There are many fire safety requirements to consider during the planning process, that's because many of them will have a significant impact on the design of your rack systems and the materials or products that can be stored on them.
A permit inspection will verify that your warehouse's fire system and racking are adequately designed and installed and that they will work together cohesively and simultaneously to suppress any fire that might occur inside your warehouse. This is per the NFPA 13 design standard for sprinkler system installation and the International Code Council (ICC) and International Fire Code (IFC) regulations.
Get Proper Warehouse Rack Permitting
The best way to ensure the safety of your products and employees and to complete your project on schedule is to get the proper permitting for any racking system you want to install in your facility. Contact our warehouse design experts to help you with this process. At AK Material Handling Systems, we have a full line of pallet rack systems designed to help you increase productivity and save storage space. Call us today or get a quote to find out how we can help get you the racking systems you deserve.
Let's Talk
Ready to get started? Or have questions about any of our products or services? Fill out the form and a representative will contact you promptly.