Roller racking is a first in, first out storage system.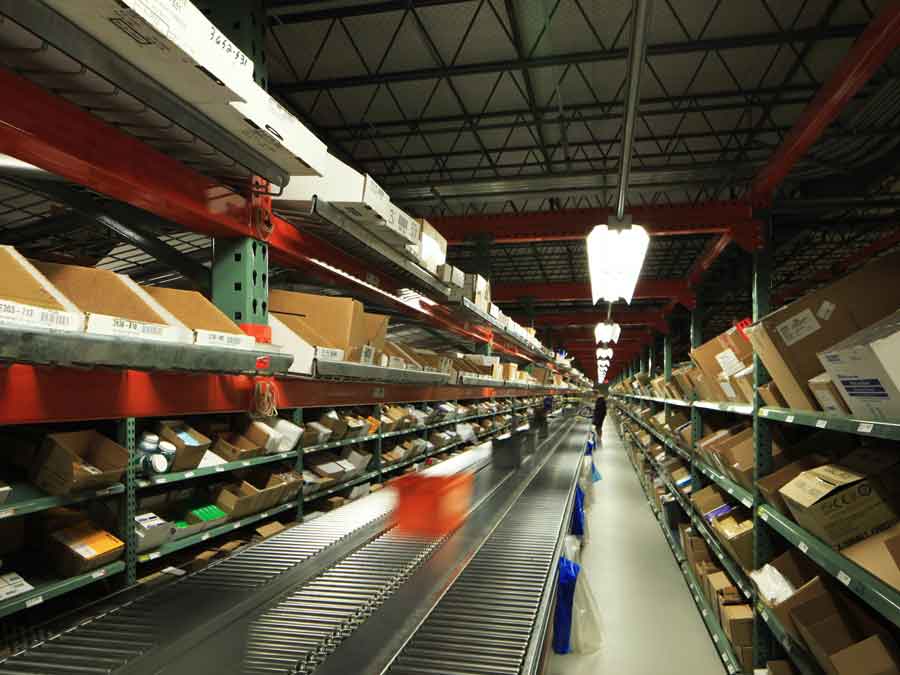 How Does Roller Racking Work?
These rack structures use an angle at which the pallets are stored so that gravity pulls the pallet racks to the front of the racking system. This is where the first in first out name comes in.
Different Types of Roller Racks
Carton Flow:
Carton flow is a form of high-density storage using that focuses on the storage of cartons and lighter-weight products.
Pallet Flow:
Pallet flow is similar to carton flow, except instead of smaller lighter items and cartons, this is storage for larger items on pallets.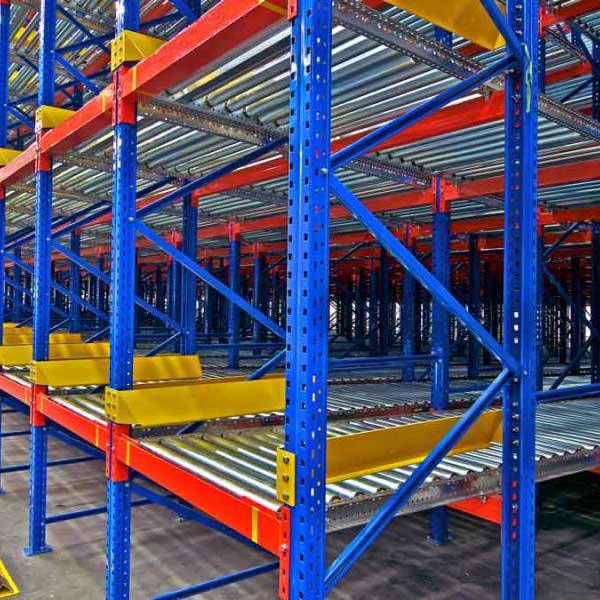 Roller racking allows for extremely dense storage. Which in turn frees up space for additional SKUs. These racks replenish themselves from the back (first in, first out) so that warehouse employees working on the front of the rack are not disturbed by people/forklifts loading in more inventory.
In some cases, investment costs for this kind of storage can be really high. There can be more repairs to do on this kind of racing due to all of the moving parts. You also need to train warehouse employees on how to operate this kind of racking.
Is Roller Racking Right for You?
If you are looking for high-density, easy-to-use, and time-saving storage solutions, then roller racks might be just what you need. Learn more about pallet flow and carton flow.
Let's Talk
Ready to get started? Or have questions about any of our products or services? Fill out the form and a representative will contact you promptly.