Nucor Warehouse Systems is a pallet rack manufacturer that purchased Hannibal Industries in July 2021. Hannibal Industries previously manufactured various pallet rack systems, structural safety accessories, and integration products like wire decking, mezzanines, carton flow, pallet flow, and more. Nucor now offers all of Hannibal's quality warehouse products and more, offering a robust selection of pallet rack styles and integration products and services.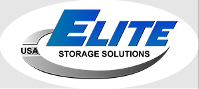 About Nucor Warehouse Systems (Hannibal Industries)
Nucor Warehouse Systems is a growth-minded pallet rack manufacturer that has acquired multiple large-scale manufacturing companies, instantly adding to its offerings. In 2021, Nucor purchased Hannibal Industries; in 2022, they also acquired Elite Storage Solutions combining all their product under the Nucor banner.
Hannibal Pallet Rack Distributors
As a Nucor (Hannibal) pallet rack distributor, AK Material Handling Systems offers Hannibal Industries pallet racking for sale along with Elite Storage Solutions and Nucor-specific products. If you need to replace or purchase Hannibal pallet rack products, call 800-722-5908 or fill out a quote form to get started! See Hannibal's product offerings below and contact us with any questions.
Hannibal Industries Products
Hannibal Pallet Racking
Tube Rack
Cantilever Racking
Pushback Pallet rack
Drive-In Racking
Roll Formed Racking
Hannibal Safety Products
End of Aisle Guards
Bolted Colum
End Row Protector
Side Column Protector
Pallet Backstop
Bollards
Pick Moducles
Pick Tunnels
Very Narrow Aisle
High Bay Storage
Hannibal Integration Products
Pallet Flow Rack
Carton Flow Rack
Wire Decking
Steel Decking
Wood Decking
Pic Modules
Mezzanines
Fire Safety Products
Accessories
To connect with high-quality Hannibal Industries pallet racking or warehouse storage and safety products, call 800-722-5908 or fill out a quote form below. We can help you choose the right products for your storage system and tell you more about the integration of Nucor, Hannibal, and Elite Storage Solutions. We look forward to helping you!
Let's Talk
Ready to get started?
Or have questions about any of our products or services?
Fill out the form and a representative will contact you promptly.