What Kind of Pallet Rack is Right for Me? (Part 2 of 6)
Who Should Use Pallet Flow Rack?
For someone who's unfamiliar to warehousing and material handling, the answer to the above question is a long one.  Most warehouses will need some type of pallet rack system, but exactly which kind each warehouse needs will depend on a multitude of variables, such as how long the product will be stored there, how many types of product will be stored, product volume and numerous others.
That's a lot of information to process for someone who might be unfamiliar with the subject, so we've developed a helpful six-part series to break down the various types of racking commonly found in warehouses and for what applications these rack systems are typically most useful.  We'll give a brief overview of the rack system, talk about the specific features found in the systems, and finally explain what purposes each rack system is used for.  This part of the series (part two) covers pallet flow rack.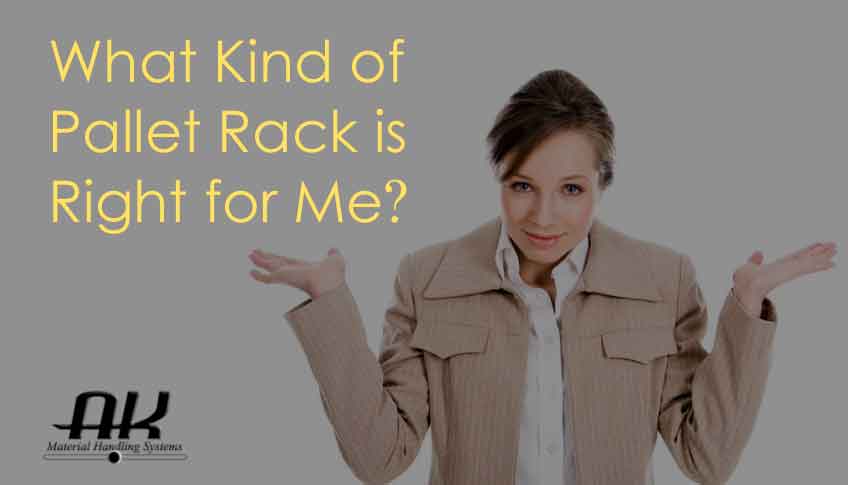 Pt. 2: Pallet Flow Rack
Pallet flow rack systems are gravity-driven, first-in-first-out (FIFO) rack systems. This means that pallets are loaded onto one end of a rack lane and pulled from the other. The pallets usually glide upon rows of skate wheels or rollers, which are situated on a relatively gradual slope. These skate wheels and rollers often have built-in braking systems that control the speed at which the pallet "flows" towards the pick face at the other end of the lane. Once a pallet arrives at the pick face, it will rest on a pallet stop, where it will wait to be unloaded. Unlike carton flow rack systems, pallet flow rack systems are built to store palletized loads, not individual cartons or items.
Who Should Use Pallet Flow Rack?
Pallet flow rack systems result in very dense storage, meaning they're able to accommodate a large amount of product in a relatively small area. Their ability to make warehouse product "flow" makes them ideal for applications in which the product has an expiration date or is in some other way time-sensitive. Because of this, pallet flow rack systems are extremely common in the food and beverage warehouses, as well as in medical, cold storage, and general distribution industries. When it comes to pallet flow rack, there are two types of tracks that can be used. The first type consists of individual skate wheels, usually positioned in a way that support the strongest part of the pallets. The other type of tracks consists of full-width steel rollers. This type of track is not necessarily higher-capacity, but is more versatile in terms of which types of pallets/loads it can accommodate.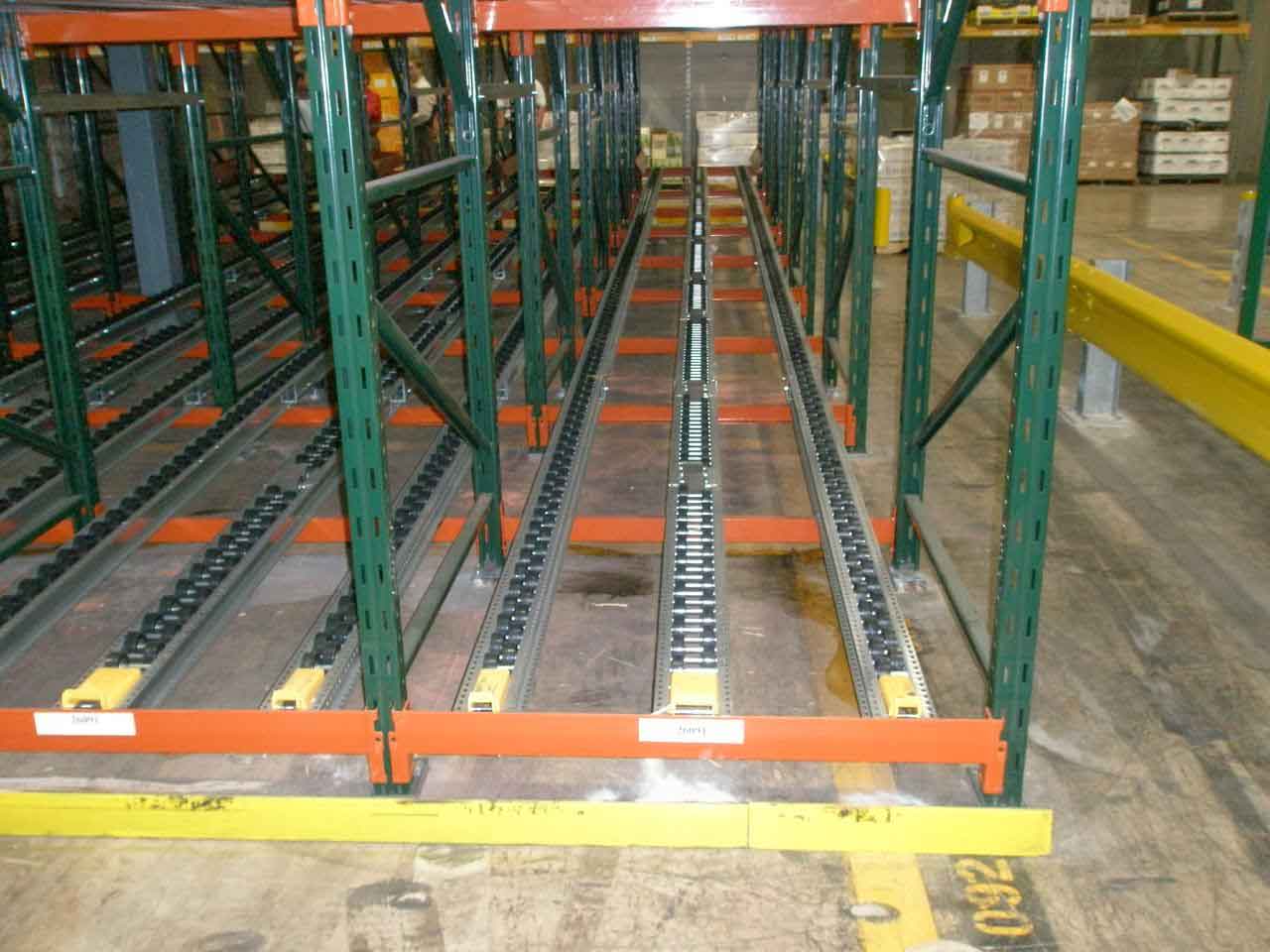 Want to Know More About Pallet Flow?
If this blog article has left you with any unanswered questions about pallet flow rack, please give us a call at 800-722-5908 to talk to one of our pallet rack or design experts, or send us an email at [email protected] and we'll be happy to answer your questions.
From the AK Team, thanks for reading. We hope you found it helpful and informative.
Let's Talk
Ready to get started? Or have questions about any of our products or services? Fill out the form and a representative will contact you promptly.