As hard as it is to believe, the end of the year is upon us once again. It's the holiday season – a time of the year when we do our best to be charitable and spend time with family and friends. Holiday cheer abounds, Christmas music plays from speakers everywhere and, fortunately for us at AK, employee-sponsored lunches take place! But it's also a time of year in which we like to take a step back and reflect on all of the events that have taken place over the past 12 months. 2014 was a dandy of a year here at AK, complete with fantasy football, charity runs, employee celebrations, a day at TCF watching the Vikings, the #IceBucketChallenge and so much more. We hope you get as much enjoyment out of recapping the year that was 2014 as we have.
The year started off on a charitable note in January as the AK crew headed to Feed My Starving Children, where they packaged enough food to provide a whopping 18,576 meals.
In March came very exciting news: AK Material Handling Systems was named to the Minnesota Business Magazine "Top 100 Companies to Work For" list for the 3rd consecutive year!

In April, the team headed to the Capella Tower in downtown Minneapolis to do the Leukemia and Lymphoma Society Big Climb for Cures, hustling up 95 flights of stairs. Exhausting? Yes. Worth it? Absolutely. Check out the details.
On Saturday, May 24th, Warehouse Shipping Specialist Eric Dutcher and his wife Aubrey welcomed Liam Alan Dutcher into the world, and we welcomed him into the AK family.
Part of what makes AK Material Handling Systems a great place to work is its loyal employees.  In June we celebrated 25 years of Brenda Harrison, Senior Project Account Manager.
Another one of the things that make AK such a great place to work is the naturally fun work atmosphere.  In June, we were given the Ultimate Office Fun Award as part of our recognition in Minnesota Business Magazine's "Top 100 Companies to Work For"! Read about how we won it!
In July, members of the AK team participated in two races a way to get involved in the community and do some bonding.  The first of these was the 2014 Torchlight 5K in downtown Minneapolis.
The second was the St. Jude Warrior Dash, which took place at Afton Alps ski and snowboard hill.  It was a muddy, exhausting, awesome time for all.
One of the biggest viral trends to sweep the nation was the ALS Ice Bucket Challenge, which helped raise over $100 million in additional revenue for the ALS Association. AK Material Handling Systems was challenged by MH Installation and did an Ice Bucket Challenge of our own.
One of the things we prize most is being able to develop lasting relationships with members of the community and with other businesses. In August, AK Material Handling Systems was awarded the Baker's Dozen Award by Ridg-U-Rak for being one of the company's top 13 distributors – pretty cool.
Company fantasy football leagues may be common, but we like to take ours to the next level.  On August 20th, the AK team stayed after work for pizza, guitar playing from Jerry, and a little bit of friendly razzing.
On October 12th came one of the biggest treats of the year – as a celebration of Brian Koski's 20 years with the company and Brenda Harrison's 25 years with the company, the AK crew, family, and friends got to attend a Viking's game at TCF Bank Stadium.  As you can see, it was a blast.
If you can't already tell, we're a pretty big fan of annual traditions here at AK.  One of our favorites?  The annual AK Costume Contest.  This was a blast, and we had all kinds of original costumes.
This past November, several AK team members participated in the annual Movember charity by growing out 'staches and raising money for men's cancer and health issues awareness.  In total, the AK Give Back Crew Moustacios team raised $1,394 – not too shabby! Read more about why we participate in Movember each year.
One of our most exciting projects of the year began in November in Duluth, Minnesota.  Miner's, Inc., food distributor for the northland's Super One grocery stores, recruited AK's efforts in providing and installing racking for their new 85,708 square foot warehouse, as well as replacing their current racking. Check out this project spotlight!
Have we mentioned the employee lunches?  Man, these are some keepers!  For nine days in December, employees split up into teams of two and prepare meals for the whole office, and they never disappoint.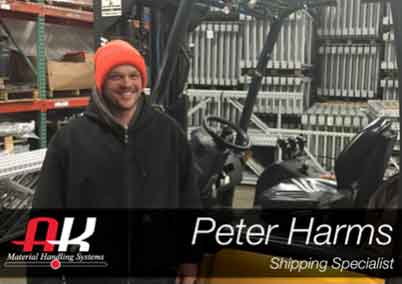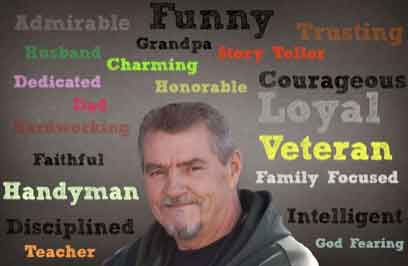 Let's Talk
Ready to get started? Or have questions about any of our products or services? Fill out the form and a representative will contact you promptly.
Let's Talk
Ready to get started? Or have questions about any of our products or services? Fill out the form and a representative will contact you promptly.