What is Garage Racking?
Garage racking widens off-ground storage space in personal garages, pole barns, mechanic shops, and similar facilities. Garage storage is unique because of the challenge of space limitations and wonky room dimensions. Since garages are much smaller than warehouses, only specific pallet rack systems will work. Such tight rooms require more intensive space planning.  
Garage storage items (think tools, storage bins, gardening equipment, car parts, etc.) are lower weight capacity and typically utilize hand-stacking instead of forklifts. For hand-stacked storage, we recommend light-duty racking or steel shelving. 
Pole barns and more oversized garages may use bobcats or forklifts to shift products depending on their size. We suggest heavy-duty racking in such cases. Heavy-duty racking helps meet safety standards and prevent rack damage.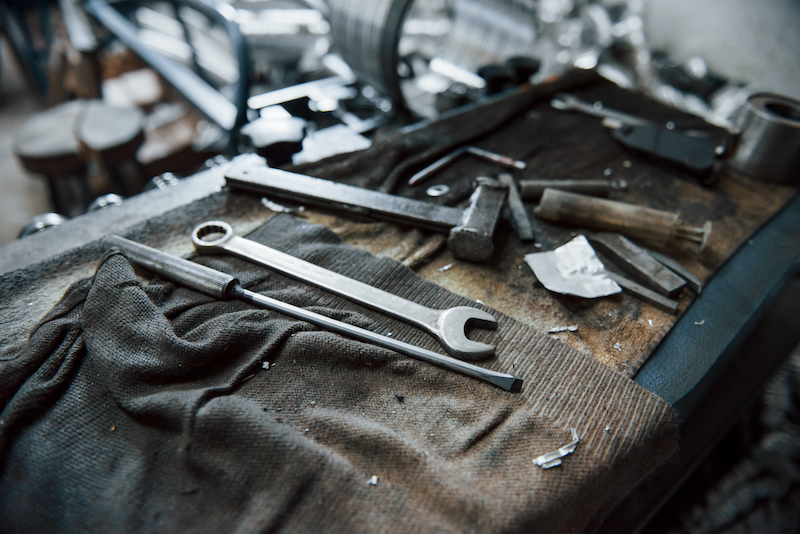 Garage Racking Purposes and Benefits
Provides extra storage in tight spaces

Utilizes vertical space

Customizable and adjustable shelves

Home improvement

Storage for seasonal items

Workstations

Tool storage and organization

Storage for gardening supplies

Storage bin shelving

Chemical storage solutions

Car parts storage
How to Measure for Garage Racking
Start measuring your garage space to determine the correct pallet rack or shelving dimensions.
Measure the inside garage wall width and height from floor to ceiling. This measurement provides how high and wide the garage racking should be. Next, measure the depth available without any other obstructions – a garage door jam for instance. This second measurement ensures your garage racking will fit properly and will not interfere with the functionality of your garage door. 
Most garage racks are under 10' tall and no more than 24-36" deep. Garages are narrow, so lightweight pallet racking makes more practical sense. 
Pole barns may have up to 14'+ racking depending on available space and storage purposes. To measure pole barns for racking, gather the room dimensions and floor space.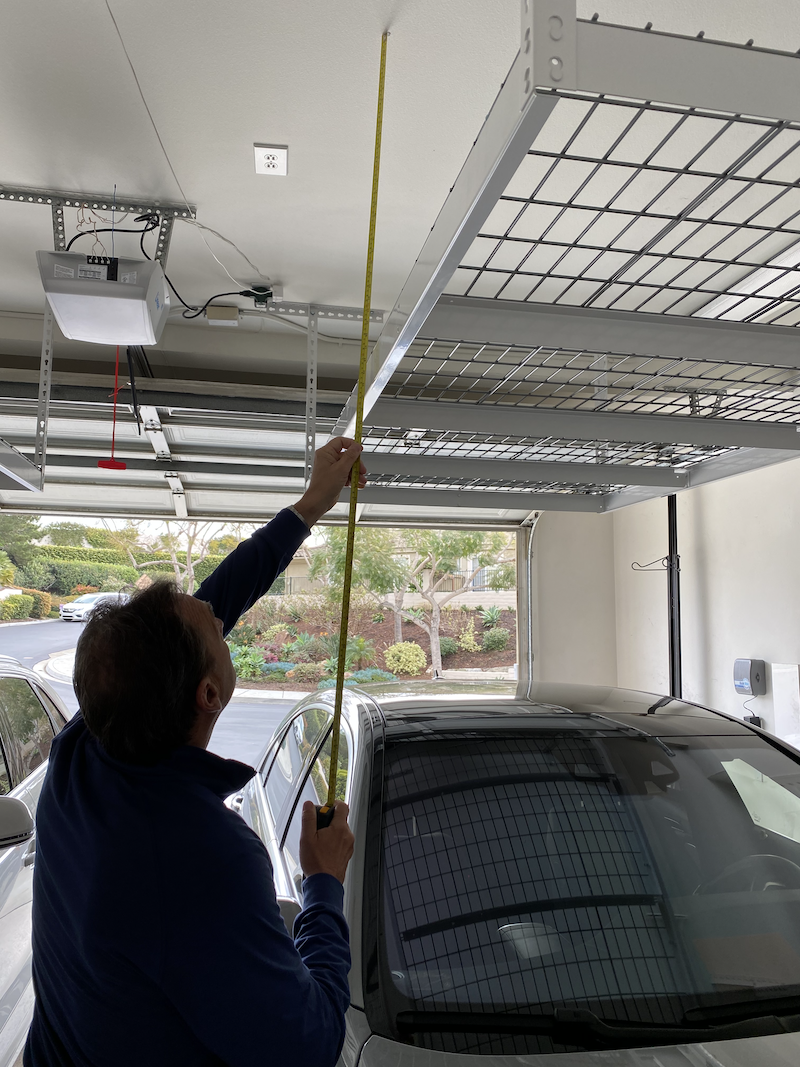 Garage Storage Rack Applications
Every garage has its unique storage requirements, and there are many different pallet rack and shelving systems to meet specific needs. The most standard type of garage racking is selective pallet rack which functions as stand-alone shelving. Light-duty selective racking is perfect for placing against a wall in tight spaces like garages and sheds.
Steel shelving is another popular garage storage shelving solution. Depth and height are entirely customizable, which helps with space planning and efficiency. Tennsco steel shelving is a great garage shelving unit option.  
Cantilever racking is common in pole barns along with standard selective racking. 
Garage racking requires a flat shelf surface since products are typically smaller and hand-stacked. Wire decking and steel decking are standard options that provide sturdy shelf levels. Particleboard or wood shelves are an alternate option but are not recommended in garage environments since wood is susceptible to water, humidity, and heat damage.
Are you looking for garage storage solutions? Call 800-722-5908 or fill out a quote form today!